Eco-Friendly Ford - Recycling Made Easy
Published Date: 3rd May 2023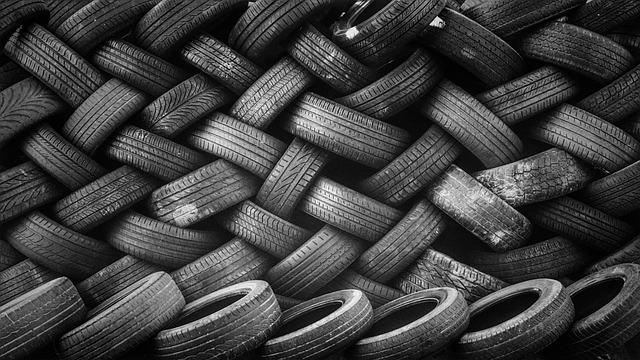 Own a Ford vehicle, and it's come to the end of its life; you'll be pleased to know that the company offers a free service to accept it. Ford has partnered with CarTakeBack to provide this service in strict compliance with the EU End-of-Life Vehicle regulations.
The End-of-Life Vehicles Directive (2000/53/EC) was introduced in 2007 to require manufacturers to meet all or part of the cost of processing end-of-life vehicles with zero or negative market value for all vehicles of their brands. In addition, manufacturers and their contracted partners must achieve strict reuse, recovery, and component recycling targets - are 85% of vehicle weight as of 2006 and 95% from 2015.
As long as your Ford meets the following conditions, the company will accept it for recycling when delivered to one of the appointed take-back facilities at no cost to you:
The vehicle set for recycling is a passenger car with a maximum of nine seats and weighs 3.5 tonnes or less.

It is complete, i.e., it contains all the essential components, including the engine, transmission, bodywork, the wheels, and the catalytic converter (if fitted to the model).

It is free from any additional waste (e.g. garden/household waste, additional tyres).
Your Ford vehicle and its components and materials are classified as waste, so it is an End-of-Life Vehicle. The provisions of the end-of-life vehicle legislation apply to all cars and light goods vehicles with a maximum of 9 seats and weighing up to 3,500kg.
The process of recycling your Ford vehicle starts by taking it to one of CarTakeBack's Authorised Treatment Facilities. You will need to take photographic identification and your Ford vehicle registration certificates with you. A certificate of destruction of your old vehicle will be issued to you and sent to you via email or post. The Certificate of Destruction confirms that the vehicle has been treated and disposed of legally and environmentally correctly.
Many components, such as tyres, batteries, glass, and liquids, will be removed at the Authorised Treatment Facility. Any reusable parts or systems that can be remanufactured will be removed.
Non-metallic parts are removed and/or dismantled. The bodyshell will be crushed and compacted, and the body and recycling recovery processes will complete the process. Following which the Certificate of Destruction (CoD) will be issued to you.
The tyre manufacturers or importers collect the tyres from the vehicles, which is their responsibility. The tyres will be disposed of at no cost to you, whatever their brand, within the individual system.
In conclusion, if you own a Ford vehicle that has reached the end of its life, you can recycle it for free. Please check and ensure that it meets the conditions specified by the company and take it to one of CarTakeBack's Authorised Treatment Facilities. The company and CarTakeBack are committed to processing your end-of-life Ford vehicle legally and in an environmentally responsible manner.