Paintseal - Paint and Fabric Protection systems
UK Car Discount now offer Paintseal Direct's world class Paint and Fabric Protection systems. Extensively used on caravans, boats and planes they have now expanded into the new car market.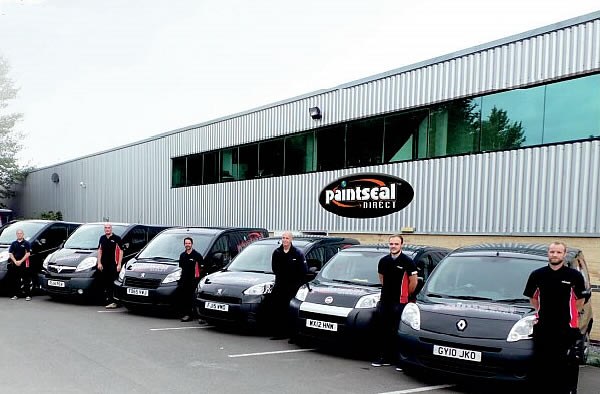 With a choice of Teflon and Gen-3 Glasscoat supplied and fitted at your home address they provide outstanding protection for exterior paint surface and interior fabric of your new car. Guaranteed for a full 5 years. Have a look on their website www.paintsealdirect.com.
Paint Protection Teflon
This high gloss, durable and transparent PTFE sealant is professionally applied by one of Paintseal's experts. Once applied, the coating seals and protects your car's paintwork providing a tough barrier against road grime and acid rain. It also reduces the fading effects of UVA and UVB sun rays. Waxing and polishing will no longer be required, simply wash your vehicle regularly, giving a glossy, showroom finish time after time. Guaranteed for 5 years!
Paint Protection Gen-3 Glasscoat
Now available for New Cars, world leading Gen3 Glasscoat is a complex formula, ceramic hardened glass finish, that bonds to your new cars paint surface. Gen3 Glasscoat repels liquids and is extremely resilient to all kinds of damage. Damage caused by acid rain, pollution, solvents and road salt are no longer an issue. It possesses an exceptional ability to resist the effects of car washes, solvents, animal and vegetable deposits. In short, Gen3 Glasscoat is the ultimate in Paint & Fabric protection for your new car. Four times thicker than existing flouro polymer type protectors and 10 times more durable than most other products
Fabric Protection
Paintseal's fabric protection delivers an unbeatable defence against stains caused by accidental spills and day-to-day grime. Each fibre of the seating area in your new car is treated with a non-allergenic product that (after application) is odourless and invisible. Your car fabrics will look and feel like new, and in the case of an accidental spillage, all that is required is a gentle dabbing of the area with a towel to absorb the spill. Guaranteed stain-free for 5 years!
Alloy Wheel Protection
UNPROTECTED Alloy wheels look great when their new and clean, however even after just a short journey they become soiled and are exposed to many damaging elements. Over a period of time, exposure to these pollutants will breakdown the new surface finish of painted alloys and deteriorate the wheels lacquer to the point of becoming pitted and stained with brake deposits.
PROTECT Alloy wheels treated with a coating of Paintseal Direct Paint Sealant to prevent the build up road grime, brake dust and road salt, etc. from eating into the paints surface finish.
With your new car paintwork and wheels protected from new, you'll be surprised as to how easy your wheels are to clean by just using the same shampoo as you would wash your vehicle.
Aftercare Products
All Paintseal Direct aftercare products have been specially formulated to aid the cleaning process and do not harm Paintseal Direct's protective coatings. Products include: Vehicle Wash, Glass Cleaner, Dry Clean (waterless vehicle wash), Bird Lime and Insect Remover, Fabric Cleaner and Leather Cleaner/Preserver.
The Executive Paintseal Direct aftercare pack comes packaged in an attractive tailor-made hold-all.
Leather Care
A specially formulated product designed to care, clean and preserve your new car's leather. Maintains the natural oils in the hide, helping to keep it supple, looking and feeling great.
Order the product today through UK Car Discount Ltd and get £50 discount on the cost. Includes Interior/Exterior and Wheels.
Teflon normally £449 Price to you £399
Gen-3 Glasscoat £549 Price to You £499
You pay them direct once they have applied the product and you are totally happy
Call us on 0161 946 3500 to book your discounted price.