How It Works - Buying A New Car Online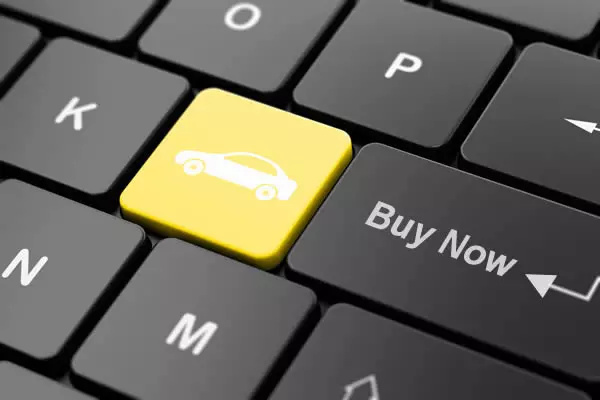 Have you read our Guide to Buying a new car online?
Welcome to the UK Car Discount new car buying experience. We understand that purchasing a new car online may be a new and unfamiliar process for many, so we've outlined each step to ensure transparency and peace of mind throughout. To further assist you, we've compiled a comprehensive guide to buying a car online, addressing potential concerns and misconceptions. If you're ready to explore, head over to our Buying page. Click here to go to the Buying page.
Getting Started: Register on our site by clicking "Login." This step allows you to save and review cars you've searched and configured, hassle-free. Utilise our New Car Search tool to specify the brand, price range and specifications of your desired new car. Save the details once you're satisfied with your choices.
Available Stock: We maintain a selection of unregistered and registered stock as well as pipeline vehicles that we've pre-ordered. Note that due to fluctuating material costs and manufacturing delays, price protection is limited. If a vehicle is significantly delayed and moved to the next model year, you'll be required to pay the price for the new model year. However, this ensures you receive the latest model/technology. Any changes will be communicated to you, and if you're unsatisfied, your reservation fee will be refunded. For personalized assistance, call our sales advisors at the number below with your preferred make, model, and colour of the new car. We'll contact the manufacturer and provide you with an estimated delivery date.
CALL OUR SALES TEAM ON 0161 946 3500
Placing Your Order: Once you're content with the quoted price and ready to order, we'll need your contact details and a £1000* reservation fee. For those considering our finance plans, we'll gather the necessary information for approval.
Payment Information: Please note that if your vehicle costs over £50,000, a £2,000 reservation fee will be required to order the vehicle.
Confirmation and Pre-Delivery: Upon receiving your order, we'll send you written confirmation along with a payment receipt and vehicle details. It's crucial to review your order to ensure accurate vehicle and registration details.
Preparing for Delivery: When your vehicle departs the manufacturer, it's assigned to a Franchise Dealer for a thorough Pre-Delivery Inspection and valet. At this point, we'll provide you with the registration number as soon it's allocated to the car and schedule delivery.
Vehicle Delivery: The supplying dealer handles vehicle registration, taxation, and delivery at no additional cost. Upon delivery, we kindly ask you to inspect the vehicle to ensure it meets your expectations. Once satisfied, contact our delivery department to confirm and discuss the next steps.
Final Payment: We operate our safer way to pay policy. Unlike many other dealers, we only require final payment when you have accepted delivery and inspected the vehicle.
Completion and Ownership Transfer: After speaking with the delivery team, your payment will be acknowledged, and a final invoice issued. This VAT invoice signifies full payment and the transfer of ownership. More information on payment methods can be found on our Ways to pay page. See ways to pay
We're here to make your new car buying experience smooth and satisfying. If you have any feedback or inquiries, feel free to email us at [email protected].
**Note - If your vehicle costs over £50,000, you will be asked for a £2,000 reservation fee.