Top 5 March 19 Plate Best New Car Deals
Published Date: 17th Feb 2019
Looking to purchase a car on the new March 19 plate? Here are our top 5 recommended cars and some of the best new car deals available right now.
19 Plate Mazda 6
The Mazda 6 is a great-looking, traditional saloon or estate that is equally at home as a business vehicle or family car.
If you can do without the so-called premium badge of the likes of Audi and BMW and need a traditional business or family car, packed with equipment then the Mazda 6 should to be on your shortlist.
The Mazda 6 engine options are kept simple, Mazda have a different approach to its engines, where it's fashionable for manufacturers to go for smaller engines to improve efficiency. Mazda have a mixture of 2.0 petrol and 2.2 diesel engines with manual and automatic transmission.
Mazda's approach of keeping their larger 2.0 petrol and 2.2 diesel engines is complimented by their unique SKYACTIV technology. SKYACTIV is a combination of lighter materials and clever technology that improves overall fuel economy and efficiency without sacrificing the build quality or safety of the car.
The 2.2 diesel (184PS) models are nippy enough (0-62mph in around 8.5 seconds), they deliver a combined fuel economy of around 60mpg and CO2 emissions of 124g/km (example given for saloon model with manual transmission).
Unique to the top-grade GT Sport Nav+ model is a 2.5 petrol engine, only available with automatic transmission at the moment with up and down paddle shifters either side of the steering wheel. It's the nippiest option (0-62mph in 8 seconds). You can read an in-depth review, comparing the new Mazda 6 GT Sport Nav+ with the Sport Nav+ model.
Mazda keep the 6-line-up simple you get 4 trim-levels although the names can get a bit confusing. There's the SE-L Nav+. SE-L Lux Nav+, the Sport Nav+ and the latest addition to the model line-up, the GT Sport Nav+. All models are well kitted-out but if you go for one of the top grades; the Sport Nav+ or GT Sport Nav+ you'll get everything but the kitchen sink.
Even the entry-level SE-L Nav+ model include features you might expect as an option on 'premium' badged models.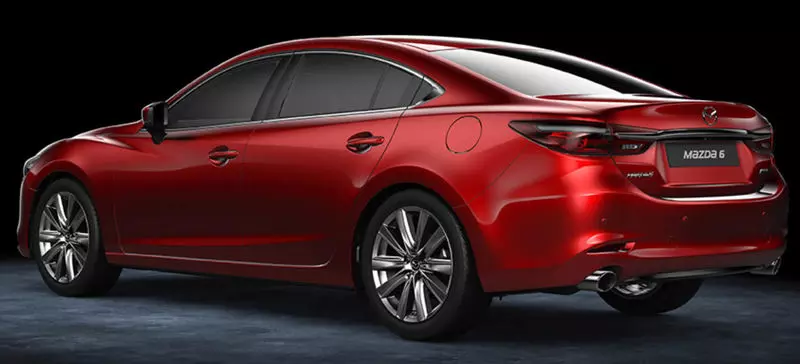 Exterior features include, stylish gunmetal 17-inch alloy wheels, black front grille and extended rear bumper that all add to the great looks of the Mazda 6. You also get privacy glass, front and rear LED daytime running lights, headlights are automatic (dusk sensing) and include high beam control, door-mirrors are heated and electrically adjustable.
Driver aids and safety features include front and rear parking sensors, radar cruise control, electronic parking brake, auto door-locking once you're on the move, smart city brake, i-Stop (Mazda's start/top feature) and blind spot monitoring with rear cross traffic alert.
Airbags include: curtain and dual front and side, other safety features include; DSC (dynamic stability control), TCS (traction control system), emergency stop signalling system (can automatically apply brakes and activate hazard lights), hill hold assist, intelligent speed assist, ISOFIX child seat fixings, lane keep assist, a Thatcham alarm and immobiliser plus a tyre pressure monitoring system.
Inside the SE-L Nav+ model you get premium black cloth upholstery. front and rear electric windows, dual zone climate control, Mazda's 8-inch colour/touchscreen infotainment systems with DAB radio, Mazda's excellent sat nav, Bluetooth and steering wheel mounted controls. In the rear there's a centre-armrest with 2 cupholders and 2 x USB sockets so the kids or rear passengers can charge their gadgets.
As you can see for an entry-level model, the equipment levels are off the scale. You can see a full list of specs and technical information for Mazda 6 SE-L Nav+ models here. Click on any model and look at the standard equipment and Technical Data tabs in the lower half of the page.
The Mazda 6 SE-L Lux Nav+ model further adds; black leather trimmed seats, a reversing camera, electrically adjustable driver and front passenger seats, heated steering wheel and heated front seats (3 settings),
The Mazda 6 Sport Nav+ model adds 19-inch 'Bright' alloy wheels, chrome trim on front bumper, front and rear LED daytime running lights and adaptive front headlights, full leather seats, keyless entry, wiper de-icer (a heated windscreen feature and a premium Bose sound system with 11 speakers
The new, top-grade Mazda 6 GT Sport Nav+ (*interior photo to the right), adds to the Sport Nav with a new gunmetal front grille, electric panoramic sunroof and 360 view camera. Inside the GT Sport Nav+ you get the addition of rear/outer heated seats and some nice little styling tweaks that add to the overall premium feel. There's 'Ultrasuede' and wood trim in the doors, chrome centre trim and unique stitching on the steering wheel. The interior is premium brown Nappa leather with the option of a Stone interior (you can compare the Mazda 6 Sport Nav and GT Sport Nav models in more detail here).
The Mazda 6 is fantastic car available as a saloon or estate (The Mazda 6 Tourer model), the spec is great (even on entry-level models). If you go for the for one of the higher-grade models you'll effectively get a premium grade vehicle in all aspects without the price-tag of some premium badged rivals.
You can view and compare all of the Mazda 6 models and deals here.
19 Plate Nissan Qashqai
Nissan are widely regarded as one pf the pioneers of the modern Crossover vehicle, cars which combine many of the features of a traditional 4x4 like rugged looks, higher driving position and the ability to tackle more demanding driving conditions, built on a traditional family car platform.
The Qashqai has held the title of most popular Crossover in the UK for more than 10 years now with ever-increasing competition. It combines smart looks, a completely overhauled and improved engine-line-up in the latest 2019 models and great specs, especially if you look at the mid to top range models.
The Qashqai engine range consists of 2 diesels and 2 petrol engines. The petrol options are two new 1.3 DIG-T turbocharged units, a 140PS engine and a more powerful 160PS option, the latter is available with either manual or automatic transmission. Unless having an automatic gearbox is a deal-breaker the 140PS with manual gearbox is the one to go for. It offers more power/torque than the old 1.2 petrol engine it replaces whilst still managing to deliver lower CO2 emissions (121g/km) and better fuel economy (53mpg combined), remarkably good figures.
The two diesel options are a 1.5 dCI and 1.7 dCi, both are improved and updated versions of the old diesels and available with manual or auto (CVT) transmission. Both diesels also get new AdBlue Systems to help further reduce emissions.
The 1.5 dCi offers a tad more power than the old diesel it replaces, whilst the 1.7 dCi represents a bigger improvement (150PS) on the old/outgoing 1.6 diesel (130ps). The 1.7 dCi also comes with the option of 4WD if that's something you need.
Pick of the bunch for low running costs is the 1.5 dCi with CO2 emissions at 100g/km and combined fuel economy figures of 74mpg. Typically, a 1.3 DIG-T (140PS) petrol model is around £1000-£1200 cheaper than the equivalent 1.5 dCi diesel model so you may want to take your annual mileage into consideration before making a final buying decision. For lower, around-town mileage we like the 1.3 DIG-T option.
The other significant improvements to the Qashqai have taken place 'under the hood' of the touchscreen/infotainment. Nissan have listened to customers and addressed a few gripes. The touchscreen supports familiar touchscreen gestures like pinch to zoom and swiping but it's a whole lot more responsive and quicker to react now as under the hood sees an improved spec powering it.
We think for most skipping the entry-level Visia model and start you research at the Acenta Premium model which has some extra goodies. It includes; 17-inch alloy wheels, dual zone climate control, rear view camera. You'll also get the infotainment system with the bells and whistles like sat nav, Android Auto and Apple CarPlay support.
If you skip the entry-level Visia you'll also benefit from Nissan's 'Smart Vision Pack', which includes High Beam Assistant, Traffic Sign Recognition, Anti Dazzle Rear View Mirror, Intelligent Emergency Braking with Pedestrian Recognition, Lane Departure Warning System, plus Front and Rear Parking Sensors.
You start comparing all models, specs and the latest 19 Plate Nissan Qashqai deals here.
19 Plate Ford Focus
The Ford Focus has held the crown as Britain's best-selling family hatchback for several years now. In fact, in the wider schemer of things there's only its smaller sibling, the Fiesta that out-sells it. One other crown that it manages to hold-on to is the quality of ride and handling, in fact, it's the been the best in class for some time and the newest model with new rear suspension doesn't disappoint.
The other factor that gives the Focus such wide-appeal are the various grades, specs and engine options. From a frugal family car to keep running costs to a minimum, to a nippy hot hatch that's exhilarating to drive and everything in between, it's all there.
Although were concentrating on the hatchback here, it wouldn't be fair if we didn't give the new Ford Focus Active Crossover model a mention, it will have manufacturers of compact SUVs worried, we love it as it takes key features of the traditional Focus hatchback and combines it with key Crossover features like a higher driving position, rugged looks and drive modes designed for more demanding conditions.
Back to the Ford Focus hatchback ..... The latest model is a tad longer (mainly due to a longer bonnet), a bit lower which enhances the new design, it just looks altogether sleeker.
Inside the cabin there's a tad more room than the old model, its feels spacious and whilst not best in class spacious, it pretty roomy there's good head and leg room in the front and back. Boot space is a decent 375 litres (1352 litres with the back seats down).
Ford offer plenty of engine options, the award winning 1.0 Ecoboost petrol engines will be the best sellers, especially with demand for diesels in decline. The 1.0 Ecoboost comes in three power outputs 85, 100 and 125 bhp, if you travel on motorways frequently it's a good idea to give the 85bhp unit a miss as you'll find you're working it a bit too hard.
Our recommendation is the 1.0 Ecoboost (125bhp) engine with manual transmission. Emissions are low, at 108g/km and combined fuel economy is around 58mpg, compared with the less powerful 100bhp engine, the comparison is negligible and you'll benefit from the extra power the 125bhp engine gives you both around town (0-62mph in a tad over 10 seconds), motorway driving will be a better experience too. The 125bhp engine also has the option of automatic transmission.
There's also a more powerful 1.5 Ecoboost engine (150bhp / 0-62mph in 9 seconds), but we don't think it justifies the extra running costs when compared with the 1.0 Ecoboost (125PS).
The diesel options are a 1.5 or 2.0 EcoBlue engine, both are available with manual or automatic transmission.
The 1.5 EcoBlue diesel models will cost around £200-400 more than a 1.0 Ecoboost (125PS) petrol equivalent and it's a decent allrounder with low running costs. With manual transmission, CO2 emissions are 97g/km and combined fuel economy figures are a good 78mpg. On balance we still prefer the petrol 1.0 Ecoboost. A quick note about the manual gearbox which is an absolute joy, its smooth and a near perfect experience.
As with engine options, trim-levels are plenty, we like the Titanium trim level for families it will give you good levels of equipment without breaking the bank. Equipment and tech includes; 16-inch alloy wheels, front and rear parking sensors, heated front seats, dual zone climate control, keyless entry and start, the new 8-inch touchscreen infotainment system with sat nav, Ford SYNC3, DAB radio and voice control plus a 4.2-inch TFT instrument cluster.
The Vignale is the top end model offering some extra luxury and equipment and if you're looking for a sportier option without the full hot hatch experience, the ST-Line/ST-Line X models are you're go to models
You can compare all models, specs and prices of the new 19 Plate Ford Focus here.
19 Plate Renault Kadjar
The latest 2019 Renault Kadjar model has had a facelift and a new impressive engine line-up that it shares with the Qashqai. Its built on the same platform as the Qashqai, no bad thing given the success of the leading Nissan Crossover.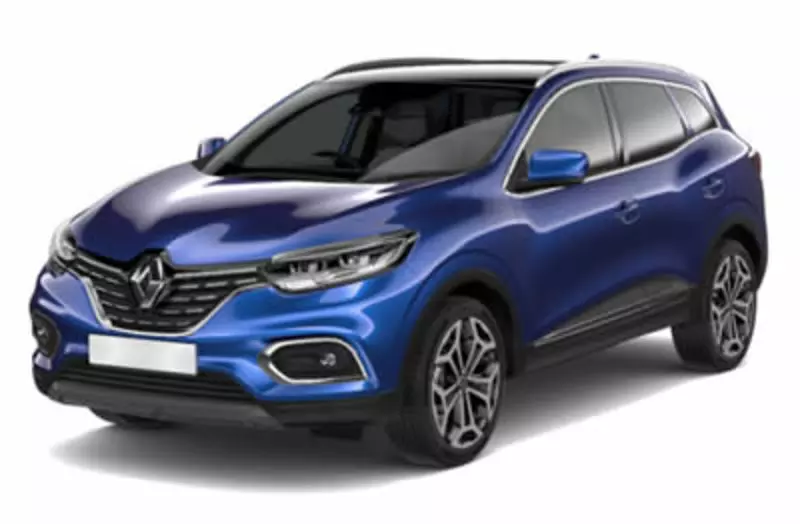 Sometimes accused of being a tad 'ordinary' looks-wise, the new Kadjar has benefitted from some subtle exterior tweaks including, new alloy wheels, a new stronger looking/wider grille with some dashes of chrome, new LED light clusters and a new 'meatier' rear bumper. It looks all the better for the changes and to be honest the 'ordinary looking' tag was a tad harsh in the first place, it's no ugly duckling, in fact it's actually quite a smart-looking Crossover in our humble opinion.
The 2019 Kadjar's trump card is the new engine line-up, with demand for diesels in decline the petrol engines should account for about three quarters of sales. Two new turbocharged 1.3 TCe petrol engines (140PS and more powerful 160PS unit) are what Renault's banking on and we like them. They offer a good balance of power vs running costs and we think the cheaper 1.3 TCe is a great option in most cases. In testing, the additional power of the 160PS engine was not that noticeable especially if the bulk of your driving is urban/around town.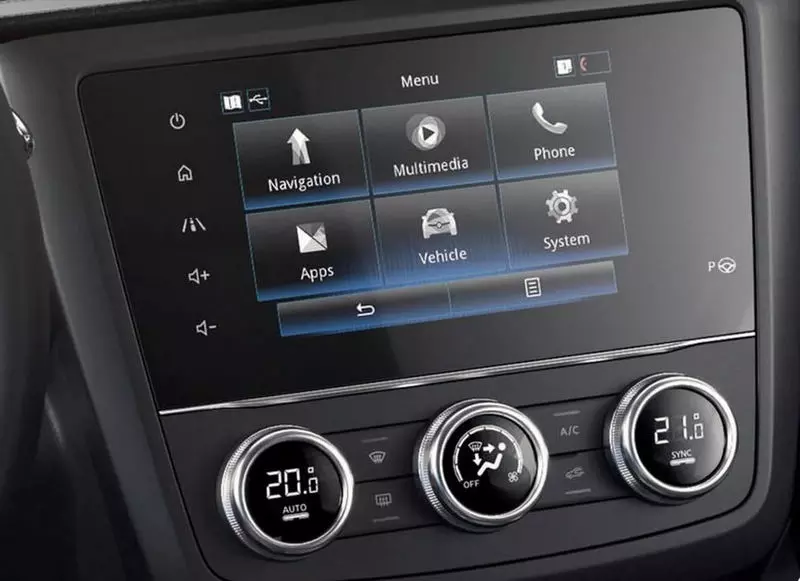 There's also a new 1.5 dCi diesel but it costs around £2000 more than the cheaper equivalent petrol models, so it won't be the best choice for most people.
The new Renault Kadjar model line-up has been trimmed from 5 to 4 models making life a tad easier when you're weighing-up which model suits you best (we have a more in-depth 2019 Renault Kadjar review here).
The entry-level Kadjar Play model has respectable levels of equipment including; 17-inch alloy wheels, tinted windows, electrically adjustable and heated wing mirrors, cruise control/speed limiter, rear parking sensor, tyre pressure monitor, automatic climate control and 7-inch infotainment system with DAB radio, Apple CarPlay/Android Auto support.
Our pick of the bunch is the Kadjar Iconic model, it will cost about £1100 more than the entry-level Play (140PS 1.3 TCe petrol model), but that will you get plenty of extra goodies including 19-inch alloy wheels, roof-rails, front and rear parking sensors, a rear-view camera, handsfree keycard/entry, a lane departure warning system and a sat nav.
You can compare models, specs and the latest 2019 Plate Renault Kadjar deals here.
19 Plate Skoda Octavia
The Octavia is Skoda's best-selling, flagship model, available as a hatchback or estate. On first inspection of the hatchback you might be forgiven for thinking it's a traditional saloon due to the rear of the car which is a presumably, a deliberate 'saloon-like' design.
So which cars does the Octavia compete with? Well, that's a good question, originally it was a direct rival for medium hatchbacks like the Ford Focus and VW Golf but over the years it's got bigger (it blows the Golf and the Focus out of the water for boot space for example) and it got more refined. While it may not be a fully-fledged Mondeo rival it certainly bridges a gap and the higher-spec models should definitely be on your Mondeo comparison list.
In essence the Octavia Hatchback its somewhat in-between car segments, but that's a good thing …. If the Ford Focus for example, feels a tad too small for you or the Mondeo a tad too big the Octavia could be the perfect car for you.
Engines-wise Skoda offer two petrol units on most models (we'll come to the vRS hot hatch model in minute). Petrol engines include 1.0 TSi (115PS) and 1.5 TSi (150PS), both are available with 6-speed manual or 7-speed DSG (dual clutch) automatic transmission.
The 1.0 is a remarkably good engine in a car of this size, first thoughts are 'no that just one have enough power', but it is in fact very good around town and even on motorways it's a pleasant surprise. As you'd expect running costs are low, with a manual gearbox, combined fuel economy is 60mpg and CO2 emissions are just 107g/km, yet this little 1.0 litre surprise can still take you from 0-62mph in a surprising 10 seconds.
If you're doing a lot of urban driving or mainly traveling in an empty vehicle by yourself the 1.0 TSi should be a big consideration.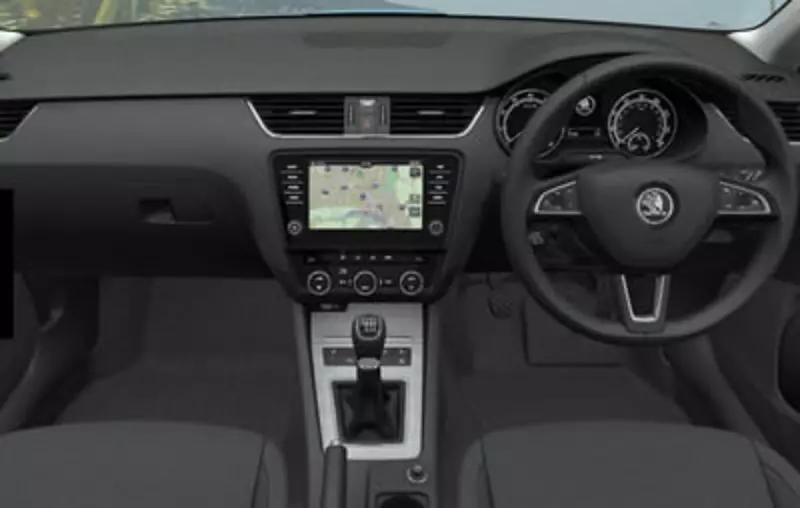 If you often have a full laden vehicle and/or you travel is motorway heavy, you may want to consider the more powerful 1.5 petrol, like for like models are about £1000 more than the 1.0 TSi's. You'll also have more running costs (but not that much more), with a manual gear box you're looking at around 56mpg (combined) and emissions of 112 g/km. You do however, get an altogether 'pokier' engine that can do 0-62mph in a fairly swift 8.3 seconds and you'll feel the benefit at the top end on motorways. There's also a 2.0 TSi which gives you even more nip (0-62mph in 7.3 seconds with manual transmission).
The diesels are a 1.6 and 2.0 TDi, like the petrol engines you get the option of 6-speed manual or 7-speed DSG transmission, they are good engines and the more powerful diesel is a great work horse with plenty of torque whilst the 1.6 offers better running costs than the more economical petrol units, it's not enough to make us think it's a better option as you may pay around £2000 more for a 1.6 TDi when compare with the equivalent 1.0 petrol model.
The vRS hot hatch model gets a tuned 2.0 litre (245PS) performance engine (0-62mph in 6.5 seconds and top speed of 155mph).
Exterior styling on the Octavia is very nice, from the front you can't miss it with its bold front grille. Inside the cabin is very spacious, comfort is good and the ride is smooth. Equipment levels are decent across the range, it has practicality and all the basics you'd expect covered. It may not match up to the Mazda 6 for example on standard specs as you'll find some luxuries will be optional extras, like heated for example (something the Mazda 6 includes in all but the entry-level model).
We think the SE Technology is a good model for the price and it has the tech and equipment most people have on their checklist, including 16-inch alloy wheels, dual zone climate control, driver fatigue sensor, start/stop system, front and rear parking sensors. The SE Technology is also equipped with Skoda's excellent 8-inch infotainment (higher spec models get a 9.2-inch screen) with touchscreen, DAB radio, Bluetooth, sat nav and Skoda's SmartLink+ system (Apple CarPlay, Android Auto and MirrorLink for full integration with your smartphone). It should also be noted, for balance that Android Auto and Apple CarPlay are not standard on Madza6's at this time. …
It's 2019 Skoda Octavia SE Technology is a lot of car at a very good price.
You can compare all 2019 Skoda Octavia models, specs and the latest deals here
You can use the advanced search functions to search 1000s more new car deals here.