Mazda 6 Sport Nav vs GT Sport Nav
Published Date: 24th Sep 2018
The New Mazda 6 GT Sport Nav+ - What Is it?
The Mazda6 GT Sport Nav+ is Mazda's souped-up new version of similarly name Sport Nav+ model. It's equipped with a new 2.5 litre petrol engine with automatic transmission, some of its own unique GT styling plus a few extra dashes of equipment and tech here and there.
Read on for the full low-down …..
Mazda 6 Sport Nav+ And GT Sport Nav+ Looks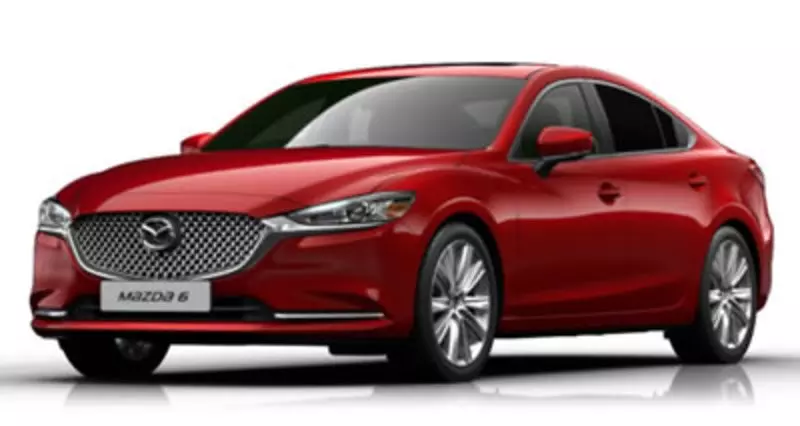 The 2018 new Mazda6 is a fine-looking traditional car, especially the Sport model, so Mazda have been careful here to only apply some subtle tweaks to the exterior looks. The Grille has been tweaked and appears a little more inset, on GT Sport Nav+ models it has a stylish gun metal finish. The front bumper is lowered for a stronger/sportier looking car from the front and it gets new LED lights. Both Sport Nav+ and the GT Sport Nav+ get 19-inch bright allow wheels.
The new GT Sport Nav+ model also gets a gloss black rear lower bumper extension and a power electric tilt and slide sunroof.
Mazda 6 Sport Nav+ And GT Sport Nav+ Engines
The top-end petrol engine offering with the the Sport Nav+ is a 2.0 165 bhp petrol engine that could be accused of being a little under-powered (0-62mph in 9.4 seconds) for a 'Sport' model when compared with rival cars. The 2.2 litre diesels available on Sport Nav models offer more power, the beefier 184 bhp diesel offers the best performance if you're looking for outright acceleration (0-62mph in 8.5 seconds).
With demand for diesel engines on the wane over the last few years the eye-catching addition is the new 2.5 litre 194 bhp petrol option available with the GT Sport Nav+. It offers a significant power upgrade on the 2.0 litre petrol Sport Nav+ models, comes with an automatic transmission with paddle shift mounted on the back of steering wheel and it can handle 0-62mph in around 8.1 seconds.
The new 2.5 engine benefits from Mazda's clever SKYACTIV-G technology which Mazda claim delivers 15% improvement in fuel efficiency and torque. The engine also benefits from smart cylinder deactivation technology so when power demands are low it can run in a more economic mode. The 2.5 petrol model is also surprisingly quiet and smooth so is well-suited to cruising on long journeys and with combined fuel economy figures of around 42mpg it offers decent running costs all things considered.
Mazda 6 Sport Nav+ and GT Sport Nav+ Interior
Both models are classy inside, the Mazda6 Sport Nav+ model has black leather upholstery whilst the GT Sport Nav has Nappa leather and the addition of black roof lining.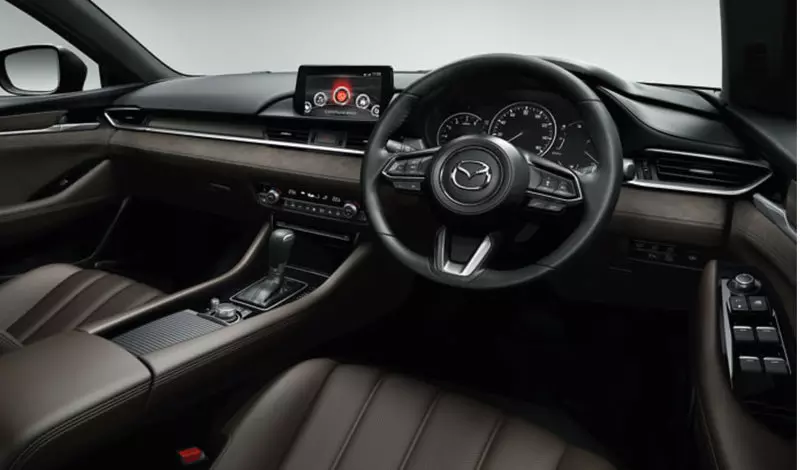 The list of features on both models is in fact staggering with features you might expect as an optional extra on some so-called executive models coming as standard on the Madza6 Sport range, like heated front seats and heated steering wheel for instance.
The GT Sport Nav+ get a few extra goodies and some of its own unique styling finishes like wood door inserts and steering wheel with unique GT stitching and chrome centre bezel.
Both models come equipped with a top of the range infotainment system with 8-inch colour touchscreen, a premium Bose sound system, DAB radio, CD player, Bluetooth, sat nav and dual zone climate control.
Mazda 6 Sport Nav+ and GT Sport Nav+ Driver Assist and Safety Equipment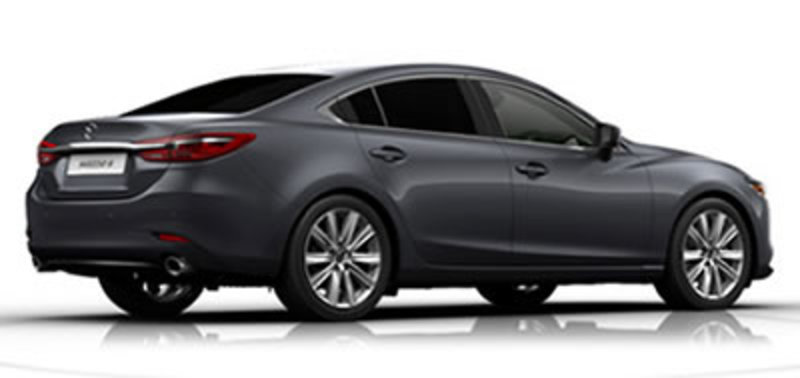 Both the Sport Nav+ and GT Sport Nav+ models are equipped to the hilt with driver assist and safety features. Both get cruise control with GT model getting Cruise Control Stop and Go technology. Both models get front and rear parking sensors and whilst the Sport Nav+ model gets a reversing camera, the GT Sport Nav+ gets a 360-view camera. Both models get an electronic parking with auto-hold feature too.
Other safety features include blind spot monitoring, lane assist and smart city brake in a long list of safety gadgets and equipment. The Mazda6 GT Sport Nav+ model get a few extra safety features including a driver attention alert system and a rear smart city brake function.
The Mazda 6 Sport models offer luxury and an equipment list that's off the scale. The Sport model is equally capable of delivering an exciting drive or providing a family with a comfortable/quiet cruising experience on long journeys in the lap of luxury.
The Mazda badge may not have the clout of some of the so-called 'premium' car makers but if you are looking for a traditional car for family or business that is sumptous and packed with tech and features, then we highly recommend you put it on your shortlist. Walk-round one, sit inside it and take it for a test-drive and you cannot fail to be impressed.
You can read a review and comparison of the full range of 2019 new Mazda 6 models here.