The Magnificent Seven
Published Date: 17th Feb 2023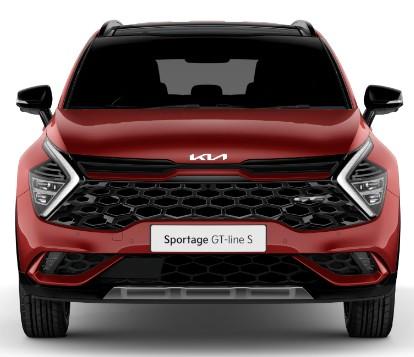 The Magnificent Seven: The Benefits of Kia's 7-Year/100,000-Mile Warranty
When it comes to buying a new car, there are a lot of factors to consider. One of the most important ones is warranty coverage. A good warranty can provide reassurance and peace of mind and make sure that you are covered for any issues that may arise with your vehicle. Kia offers one of the industry's most comprehensive new car warranties – the 7-year/100,000-mile warranty. Let's take an in-depth look at this warranty and why it is worth considering when looking for a new car.
What is the Kia Warranty?
The Kia warranty covers any mechanical or electrical problems with your vehicle that are caused by defects in material or workmanship during normal use. It also covers factory-installed parts and accessories as well as labour costs associated with repairs and replacements. The length of coverage depends on the model year and type of vehicle purchased; however, all vehicles now come with a 7-year/100,000-mile limited basic warranty, which includes powertrain coverage for seven years or 100,000 miles from the date the vehicle was sold to its original owner (whichever comes first).
What Parts Are Covered?
This extensive coverage applies to almost all mechanical components, including engine components; transmission components; brake systems; suspension systems; electrical systems; air conditioning systems; fuel systems; steering components; climate control systems; audio systems; navigation systems and more. In addition, battery coverage for both standard 12V batteries (up to 60 months), as well as 48V batteries (up to 84 months), is included along with eCall emergency system battery coverage (for up to 10 years from the date of manufacture). Paintwork protection limitations do apply. However, they will help ensure that your new car looks its best over time.
Quality, Reliability and Benefits of Kia Warranty:
Kia vehicles are known for their durability and reliability, so it's no surprise they offer such an extensive warranty package. With this extended coverage, you get maximum peace of mind knowing that if any issues arise with your new vehicle, you will be covered for up to seven years or 100,000 miles from its original purchase date. Even better, this warranty is fully transferable if you decide to sell your car before it has reached its maximum mileage limit - meaning any future owners will have access to these same great benefits!
Conclusion: Taking Advantage of Kia's 7-Year/100,000-Mile Warranty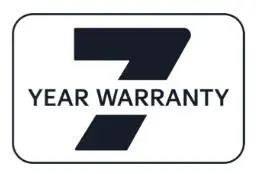 Whether you're in the market for a brand new car or just researching different vehicle warranties today, make sure to take some time and learn more about Kia's 7-year/100,000-mile limited basic warranty package! It offers great peace of mind knowing that if anything happens down the road, you are covered up until seven years or 100,000 miles, whichever comes first, giving you plenty of time and mileage to enjoy your new ride! Plus, if you are considering buying another brand, don't forget about reviewing the extended warranty as part of your due diligence, which could give even more protection against unforeseen events down the line! All in all – with such great benefits offered by this comprehensive warranty plan, this should be considered when deciding on which vehicle would be best suited for your needs today!
KIA is setting a new standard for car warranties in 2023, offering an impressive 7-year/100,000-mile warranty for all models of new KIA vehicles. This market-leading guarantee means KIA owners have the highest assurance of quality and ultimate peace of mind that their new KIA will serve them well for many years to come. KIA's comprehensive coverage and long-term warranty plan indicate its commitment to providing reliable transportation solutions and customer satisfaction. KIA is now leading the market and aiming to set a benchmark when it comes to offering protection on new car purchases.
Need some help, please give us a call at 0161 946 3500 or drop us an email to [email protected]