Ford Kuga Black Package Edition - Car of the Week
Published Date: 29th May 2023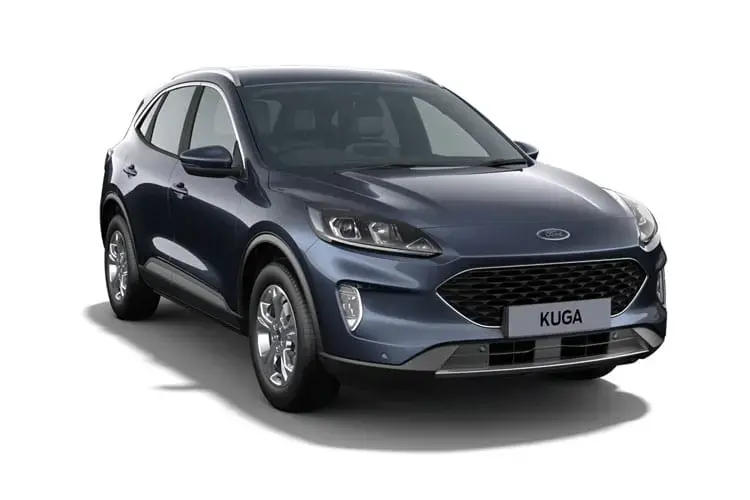 The Ford Kuga is a top-seller in the mid-size SUV category, renowned for its exceptional performance, comfort, and practicality. It boasts several exclusive and sporty features that will turn heads on the road. And if you're looking for a unique style, the Kuga Black Package Edition is what you need. Imagine enjoying the feeling of driving a powerful mid-size SUV with a stylish, bold look. The Kuga Black Package Edition is precisely the perfect amalgamation of sportiness, elegance and functionality. Discover the Ford Kuga Black Package Edition, and move your daily driving to the next level!
Key Features
The Black Package Edition includes a number of stylish and sporty features, including:
20-inch black alloy wheels
Full LED headlights with LED daytime running lamps
LED rear lights
ST-Line body styling kit
Black roof rails
Red brake callipers
Power-heated folding mirrors with puddle lights
Rear privacy glass
Hands-Free Power Tailgate
Power Opening Panorama Roof
Sport suspension
Digital colour 12.3" instrument cluster
Performance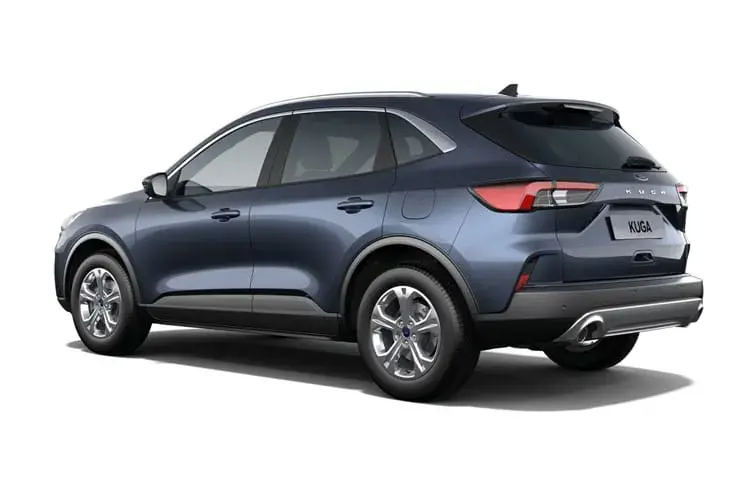 The Kuga Black Package Edition is the ultimate combination of style and substance. Equipped with a powerful 2.5-litre turbocharged engine that delivers a whopping 222 horsepower and 250 lb-ft of torque, this SUV is ready to hit the road with confidence.
This SUV can handle everything, whether on winding roads or navigating the city streets. But it's not just about power. The Kuga Black Package Edition also boasts an eight-speed automatic transmission and all-wheel drive, ensuring smooth and efficient handling on any terrain.
And let's remember speed. With its superior engine and advanced transmission system, the Kuga Black Package boasts 0-60 mph acceleration in mere 7.5 seconds - reaching top speeds of 130 mph. This powerhouse SUV can conquer both motorways and racetracks without breaking a sweat.
Fuel Economy
The Kuga Black Package Edition is an impressive mid-size SUV with a sleek and stylish design flair. You can enjoy its remarkable fuel efficiency, spacious interior and state-of-the-art technology, making it the perfect road companion for all kinds of adventures. This vehicle offers an EPA-estimated 25 mpg for city cruising and 35 mpg for long-distance road trips, making it an efficient option that'll save you some cash in the tank!
Comfort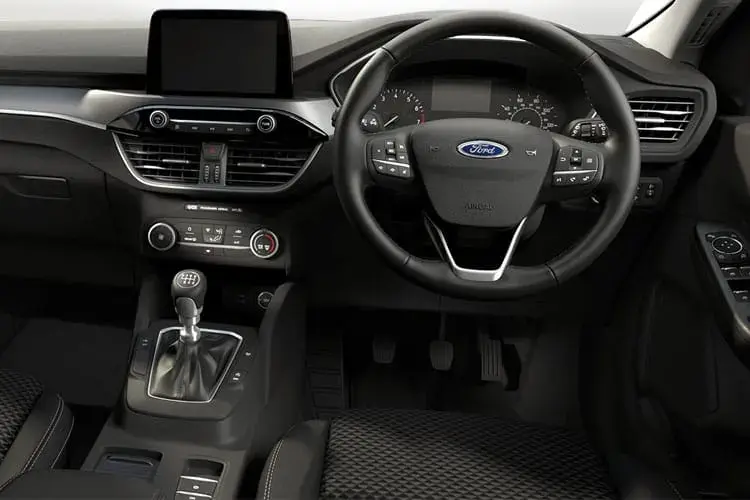 The Kuga Black Package Edition is more than just a comfortable SUV. It's a sleek and stylish ride with many features and amenities. The spacious interior boasts plenty of legroom and headroom, ensuring everyone can stretch out and enjoy the ride. The supportive seats offer a level of comfort unmatched in its class, making long journeys a breeze. Plus, the smooth ride ensures that passengers feel refreshed and relaxed at their destination. With the Kuga Black Package Edition, drivers and passengers can enjoy the ultimate driving experience.
Practicality
The Kuga Black Package Edition is more than just a practical SUV. Its impressive cargo space, holding up to 67.5 cubic feet of cargo, is perfect for extended family road trips or outdoor adventures.
And the Kuga isn't just practical; it's also stylish! The hands-free power tailgate makes loading and unloading a breeze, and the power-opening panoramic roof lets you bask in the sun while driving on a beautiful day.
Whether for family outings or a solo road trip, the Kuga Black Package Edition has covered you with its practical and stylish features.
Rivals
The Ford Kuga Black Package Edition competes with other mid-size SUVs such as the Toyota RAV4, Honda CR-V and Mazda CX-5. While these formidable vehicles offer similar performance, fuel economy and comfort, there are distinctions to be made. The Kuga, with its Black Package Edition, not only combines the above attributes but also adds an element of edginess and panache to its design, making it look undeniably more stylish and sporty. With its sleek lines and bold presence on the road, it's hard not to be mesmerized by this superb vehicle.
Pricing
The Ford Kuga Black Package Edition RRP starts at £39,855, a competitive price for a mid-size SUV with its features.
Overall
The Ford Kuga Black Package Edition oozes sophistication and athleticism, perfect for anyone searching for a mid-size SUV that ticks all the boxes. Its striking black package not only exudes style and elegance but also adds to the practicality.
When it comes to performance, the Kuga Black Package Edition boasts an impressive combination of speed, agility, and fuel efficiency. Ride comfort and handling are exceptional, while practical features like ample cargo space and intuitive tech interfaces make every drive a sheer joy.
And the best part? This high-end SUV is remarkably affordable, offering unmatched value for a top-of-the-line ride. Embrace the chance to make the Ford Kuga your faithful companion on the open road.
UK Car Discount
We offer a fantastic £5,123 discount on the Ford Kuga Black Package Edition!
For an amazing £34,732, you can acquire a top-notch SUV that satisfies all the criteria. Complete with avant-garde safety features, state-of-the-art technology and sophisticated design; this automobile is an ideal choice for individuals seeking both comfort and excitement on the road.
Seize the opportunity to own a cutting-edge vehicle without breaking the bank!
Stock is limited
Hurry and get your hands on a Ford Kuga Black Package Edition at a discounted price! Limited stock is available, so act fast and order today! Don't miss out on this amazing opportunity!
We have new cars available for immediate delivery - be quick, as stock is limited! You can also order now for the new 73 Registration Plate.
Find out more by clicking the link:
Our team of experts is readily available to offer comprehensive advice on your chosen vehicle, allowing you to decide confidently.
Call us today at 0161 946 3500 to discuss how we can guide you with your next Next New Ford Kuga.
**Please note vehicle specifications, trim levels, options, and engines are subject to change anytime. Therefore, confirming the vehicle specifications you are interested in when you purchase is essential. Vehicle manufacturers also reserve the right to change specifications without notice.