How To Drive Your Hybrid Car For Best Fuel Economy?
Published Date: 25th Apr 2021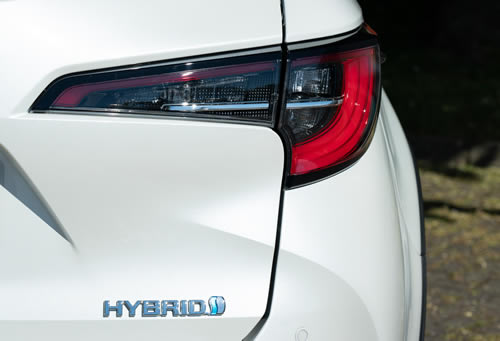 If you have recently switched from a diesel or petrol to a hybrid car or are thinking of buying one, you will be looking forward to lower running costs. But just how can you get the most from your new hybrid? Here are some driving tips and hybrid specific pointers that might help you save some money.
General Driving Tips For Improved Fuel Economy In All Types Of Cars
Some of these options for reducing fuel usage are stating the obvious, but perhaps something some of us overlook on a regular basis. You can lower your running costs by getting into 'good' driving habits and taking these steps.
Accelerate gently and maintain a steady speed.
Get into the habit of sensible gear changing (keeping revs to a lower level).
Let the engine heat up in winter and if do drive it from cold, drive it gently. The energy/fuel required to run a car when cold can be double.
Do not carry excess baggage/weight, if you have luggage or heavy items in the boot (golf clubs for example) that you seldom use, think about putting them in the house/garage, extra weight means higher fuel consumption.
Keep on top of tyre pressures, under-inflated tyres impact fuel economy. According to the RAC, a set of tyres that are 15psi under the recommended pressure could result in a 6% increase in fuel usage.
Do not press the accelerator when firing up the engine it uses unnecessary fuel/power. New cars have electronic systems that manage the engine start up process and it is highly unlucky you need to press the accelerator.
Premium fuels may be a waste, according to the RAC if you are filling up with the premium fuel you may be throwing your money away. Unless you have a high-performance vehicle there is probably no benefit over standard fuel.
If you have heated seats use them instead of the heater, they are going to be a more efficient way of keeping you warm inside the cabin.
Do you really need the air con on? In the UK in typical conditions, you probably don't, keep the air con off, especially at lower speeds and use 'natural' ventilation with the windows down and sunroof open (if you have one).
Reduce drag and reduce fuel consumption; open windows, and sunroofs, especially at speeds of over 50mph causes drag and negatively impacts fuel economy.
Roof/bike racks and especially roof boxes cause drag that impacts fuel economy, try to remove them whenever you can.
Plan journeys, especially longer ones. It is stating the obvious but getting lost or sat in heavy traffic for prolonged periods will cost you. A good sat nav with live traffic that can help you avoid traffic black spots could be invaluable.
Shop around for your fuel, it is so easy to drop into a garage on a regular route. Research the cheapest fuel options and look for membership schemes and cashback offers too.
Hybrid Specific Driving Tips
If you are new to the plugin-in and self charging hybrid car scene, you'll need to familiarise yourself with the car's display and useful information available. This will take you along the correct road (no pun intended) of getting the most out of it and keeping your costs down.
If you keep your speed down, accelerate gently, and drive smoothly you will be able to run in full EV mode a lot more and drastically reduce running costs.
Use cruise control/speed limiters to help you maintain a steady speed and reduce running costs, new cars are usually equipped with cruise control.
Become familiar with the information your hybrid car displays, it will indicate how your driving impacts fuel economy/battery life and you will see when you are in EV mode, this useful feedback will help you adapt your driving for the best outcomes.
Your hybrid car will probably have 3 or 4 drive modes, EV, ECO, Normal and possibly a fourth named Sport/Performance (or similar). It will probably default to 'normal' which delivers a good balance between power and economy, wherever possible for lowest running costs you want to be in EV mode, or if EV mode is not possible (at higher speeds for example) then ECO mode which will enforce gentler driving.
Make the most of brake regeneration technology that hybrids are equipped with. Harness more power by braking earlier and smoothly, the re-harnessed energy will mean you can run in EV mode for longer. Reading the road ahead to avoid sharp braking will help with this.
Bear in mind, things like air-con, climate control, lights and wipers all require energy form the battery. Using the recirculate mode on your air con/climate control system will also be more efficient.
Select the correct Shift mode, hybrids usually have R (reverse), N (neutral), P (park) B (engine braking) and D (drive). 'P', 'R' and 'N' are self-explanatory, and D will be the selection for most normal driving. B (engine braking) is for driving down steep hills and effectively runs the car in a lower gear to slow the vehicle when descending. 'B' should not be selected for normal driving as it will drain the hybrid battery faster.
Hopefully these tips will help you save some money and put you on the right road if you are making the switch to a hybrid vehicle.