2019 New Skoda Superb Adds Plug-in Hybrid Model
Published Date: 23rd Jun 2019
The Superb is Skoda's family car available in saloon or estate models competing with vehicles like the Mazda6, Ford Mondeo and VW Passat.
Order books are open with first deliveries of the all-new updated Skoda Superb scheduled for September on the new 69 plate whilst a new plug-in petrol hybrid model named the 'Superb iV' will available for the first time in 2020.

2019 Skoda Superb Exterior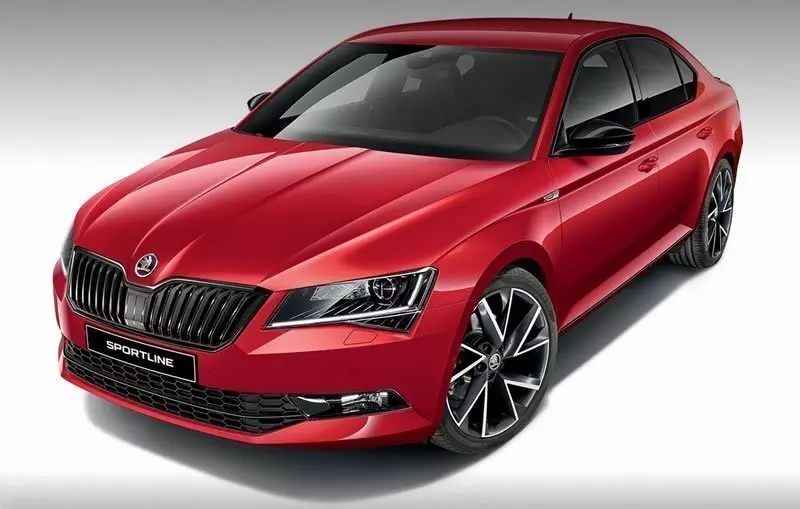 The Superb follows other models in the Skoda line-up with the distinctive Skoda front grille getting a flatter look and some chrome trim, there's also a new 'meatier' front bumper finishing off the strong look.
The front light clusters have been streamlined too, and looked more elegant and modern than the outgoing Superb model. The front fog lights get the same streamlining treatment and look all the better for it.
The rear lights of the Superb get a similar sleeker look and whilst the now familiar Skoda logo/badge remains at the front of the vehicle, at the rear Skoda have opted to replace the badge with the name 'SKODA' elegantly spaced out, it does indeed feel classy albeit just a small detail.
The new Skoda Superb will also feature LED Matrix headlights for the first time which negate the need for flicking between low and high beam when driving on dark country roads.

2019 Skoda Superb Interior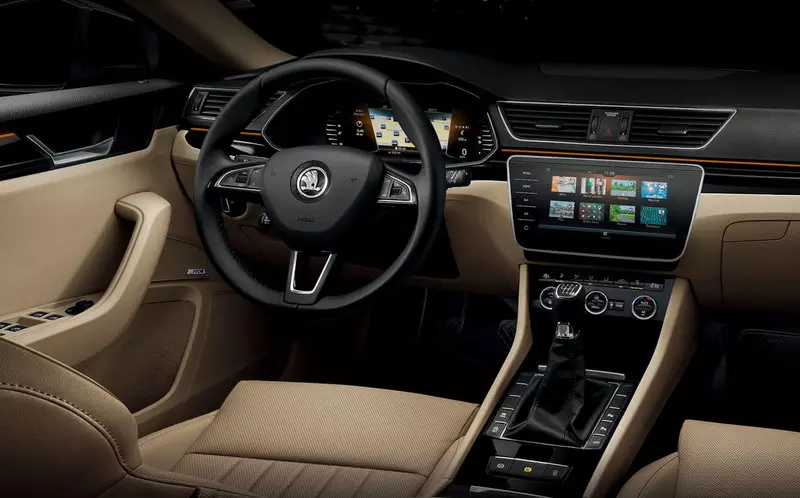 The Skoda Superb is spacious inside, the 2019 model adds new style inserts on the dash and door panels while upholstery is leather or luxury Alcantara on higher-grade models, upper trim-levels also feature contrast stitching.
The 8-inch colour touchscreen infotainment system on lower-grade models comes with smartphone integration/mirroring in the guise of Android Auto and Apple CarPlay. There's no native sat nav but many people will be more than happy using their favourite navigation app on their phone via the infotainment integration. Mid-grade models get built in sat nav whilst higher grade models get a larger 10.2-inch touchscreen.
The new 2019 Skoda Superb also gets a full digital instrument panel as an option for the first time.
2019 Skoda Superb Engines
Engine technology is shared with the VW Passat, so you'll see the same petrol and diesel units across both models.
Petrol units includes a 1.5 (150PS) and two 2.0-litre engines (190 and 270PS).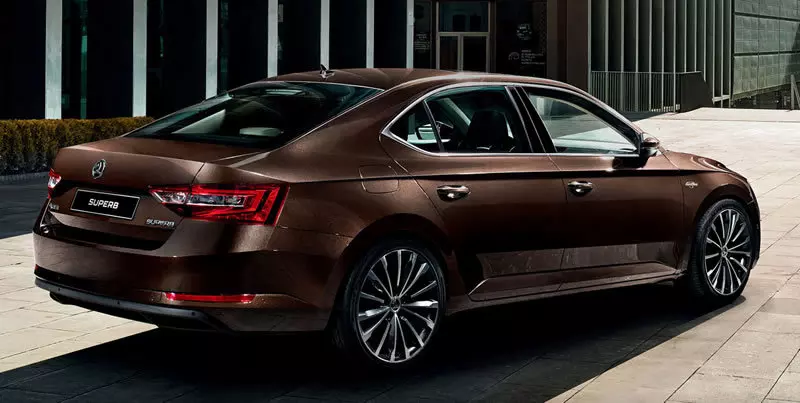 The 1.5 petrol is powerful and nippy enough capable of taking you from 0-62mph in 8.7 seconds (saloon models) and it will be a good choice for many people. The only caveat here is there's no automatic gearbox option. If automatic transmission is a must you'll need to look at the 2.0-litre models, both come with 7-speed automatic gearboxes, while the more powerful 2.0-litre engine is also all-wheel drive.
There are three diesel engines following a similar pattern to the petrol line-up. A 1.6 (120PS) and two 2.0-litre diesels (150PS and 190PS). It gets a tad confusing where gearboxes are concerned. The 1.6 diesel is available with auto gearbox only, the 2.0-litre (150PS) has both manual and automatic gearbox options, whilst the 2.0-litre (190PS) is available with automatic gearbox only with optional all-wheel drive.
The 1.6 offer combined fuel economy of up to 45mpg and it's great for shorter/frequent runs to keep running costs down. The 2.0-litre diesels pack plenty of torque and are great for heavy loads, especially the more 2.0-litre diesel with all-wheel drive which will tackle most demands.
The much-anticipated PHEV (plug-in hybrid) combines a 1.4-litre 156bhp petrol engine with an 13kWh battery with a maximum power output of 215bhp. Skoda say its capable of covering up to 34 miles in the full-electric mode (saloon models) and CO2 emissions can be under 40g/km.
The hybrid Superb iV will feature three drive modes. The default will be 'Hybrid Mode' using a combination of electric and petrol engine power to deliver power when needed whilst switching to electric power when power demands are low. Sport mode combines the electric battery and petrol engine for maximum power delivery (215bhp and 400Nm of torque). E-mode is full electric mode.
You can compare specs and the latest deals of a full range of new Skoda Superb cars here.