2018 New Ford Kuga Review
Published Date: 20th Apr 2018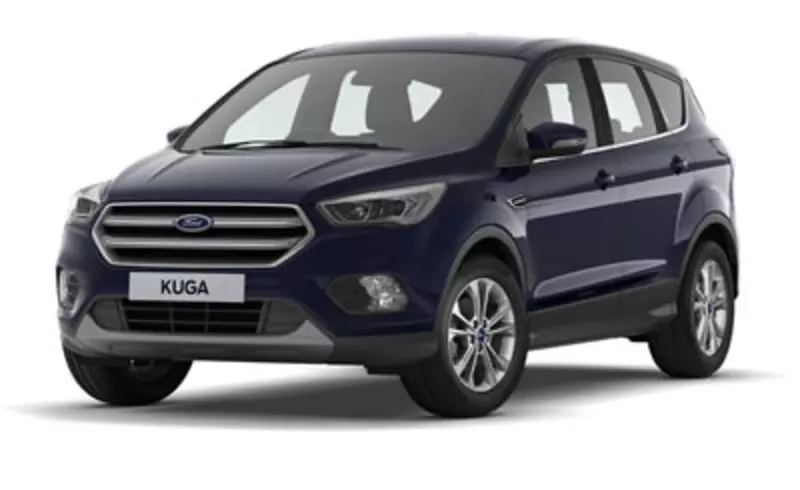 The Ford Kuga was one of the first mainstream SUVs to hit the streets and has been around for a long time but lost some of its appeal when the Crossover revolution hit overdrive with a host of car manufacturers all producing either full blown 4x4 SUVs or Crossover vehicles that combine the best of traditional cars with SUVs to make a very appealing proposition.
That said the Kuga has undergone something of a transformation with a new look including front grille and redesigned lights that dumbs down some of the 'old fashioned' looks and delivers a modernised Kuga that's looks ready to battle the numerous SUVs and Crossovers in a crowded class.
The latest model Kuga is a bit bigger all round that its predecessor so inside there's a tad more leg room and some extra boot space. You may be worried that the longer vehicle may not handle as well as its predecessor but you'd be wrong, it built on the same platform as the Ford Focus and shares the same high quality ride taking into account the size of the Kuga its great fun to drive.
One of the main areas Ford have improved with this latest Kuga have been safety features, you get a lot of safety tech especially if you opt for one of the higher-end models. There's lane assist, active compensation and radar sensor that detects vehicles ahead, Ford call it Active City Stop and its dual purpose preventing a collision at slow speeds and at speeds of up to 30mph. ABS brakes come enhanced with electronic brake-force distribution which ensures the brakes are evenly distributed in emergency/heavy braking conditions and for those pulling a trailer or caravan there's a feature called Trailer Sway Control which automatically detects and responds to snaking or swaying by reducing the vehicles speed and torque, there's even a retractable tow bar.
As you'd expect with a Ford vehicle there's plenty of trim-levels and engine options available we recommend skipping the entry-level Zetec and stumping for Titanium if you want the extra comfort and tech, you get the addition of things like dual zone air con, electronic parking brake, electric folding door mirrors, automatic headlights and parking sensors. You'll need to consider the cost implications though and the core features are enough for you then the Zetec may do it. Depending on your options and choice of engine you could be looking at shelling out an additional £3500 - £4000+. for the Titanium model over the Zetec.
There's a good engine line up and a 4WD option, we like both the 1.5 Ecoboost and the 1.5 Duratorq diesel which both perform similarly, the diesel still represents low running costs despite the impending increased tax bands for diesel cars. Emissions are as low as 115g/km and you get a combined fuel economy of around 64mpg, there's not too big a jump in price if you plump for the cleanest diesel over the Ecoboost petrol engine, so for us the diesel just pips the Ecoboost, especially if you are clocking up a lot of miles.
There are some excellent offers on the new Ford Kuga, browse and compare the latest models and deals here.