UK Car of the Week - Kia Sportage
Published Date: 19th Jun 2023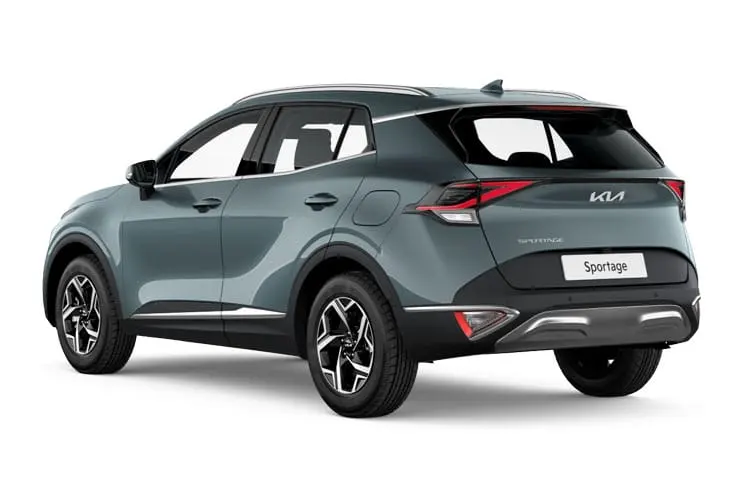 The Kia Sportage is a versatile SUV that combines practicality with style. Its four powertrain options provide drivers with a range of efficient choices to suit their driving needs, whether a hybrid for city driving or a petrol engine for longer journeys.
The Sportage's eye-catching design is inspired by the organic shapes found in nature. From the signature tiger-nose grille to the distinctive daytime running lights, the Sportage is an aesthetic masterpiece inside and out.
The interior is impressive, with comfortable seating and ample space for passengers and luggage alike. The infotainment system is user-friendly, providing easy access to all Sportage's features. But the most impressive aspect of the Sportage is its advanced safety technology.
Blind-spot collision avoidance, blind-spot view monitor, and surround view monitor are just a few features designed to keep you and your passengers safe while on the road.
The Sportage is a perfect fit for families, couples, or anyone who needs a practical yet stylish SUV. It's a vehicle that exudes confidence, character, and quality craftsmanship.
If you're looking for a stylish, versatile, and safe SUV, the Kia Sportage is a great option. It's available now with a range of attractive discounts, so why not call us today - 0161 946 3500
Key Vehicle Data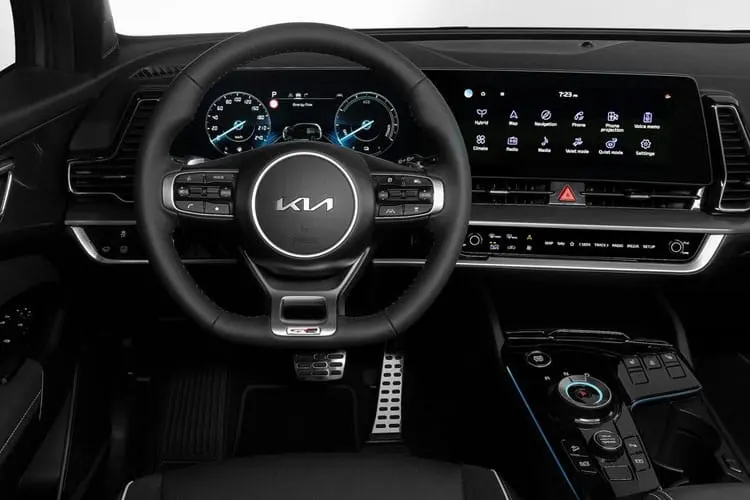 Engine: Hybrid Petrol.
Fuel Delivery: Turbo.
Performance 0.60 mph: 7.7 Secs.
Top Speed: 120 MPH
Power Output: Power (BHP): 226, Power (PS): 229, Power (KW): 158, Torque (mkg): 258, Torque (ft-ib): 1,868, Torque (Nm): 2,532.
Drivetrain: Front Wheel Drive
Transmission: Automatic
Engine Size: Engine Size: 1,598cc, Engine Configuration: 4 Cylinder In-Line.
Fuel Economy: WLTP - MPG Combined: 48.70, WLTP - MPG Extra High: 40.40, WLTP - MPG High: 56.50, WLTP - MPG Low: 47.10, WLTP - MPG Medium: 57.60.
CO2 Emissions: WLTP - CO2 Combined: 132.00.
Key Features for the GT-Line S Trim
Key features for the GT-Line S trim: 18" alloy wheels, Harman Kardon premium sound system, suede upholstery, driver memory seat, ventilated seats, two-tone roof, smart power tailgate, blind-spot collision avoidance assist, blind-spot view monitor, surround view monitor.
Optional Extras: The Sportage is also available with a range of optional extras, such as a premium sound system, panoramic sunroof and heated seats.
Euro NCAP Rating: The Sportage has been awarded a five-star safety rating from Euro NCAP, making it one of the safest SUVs on the market.
Multiple-Engine Options: Low emissions and big on engine choice: Choose from a hybrid, plug-in hybrid, mild hybrid, or petrol powertrain.
Multiple Trim Options: The Sportage has a broad selection of trim levels, so you can select one that best suits your needs and budget.
Cutting Edge Design: Sleek, powerful contours: Inspired by organic forms from throughout the natural world.
7-year Warranty: An industry-leading warranty means peace of mind for seven years.
Pricing
Kia UK MRRP £40,475 - UK Car Discount Price - £37,503 + Paint - UK Car Discount saving £2,972
Kia Sportage Characteristics
Fuel efficiency
The Kia Sportage offers four refined powertrains, including petrol and three hybrid options. The hybrid and plug-in hybrid variants achieve the highest combined fuel economy of up to 48.7 mpg, while the mild hybrid variation follows closely with up to 56.5 mpg. Meanwhile, the petrol model's combined fuel economy is up to 40.4 mpg - its highest yet.
Fun to drive
The Kia Sportage is fun, thanks to its responsive handling and comfortable ride. The hybrid and plug-in hybrid models are slightly more sluggish than the petrol model, but they're still fun to drive in a relaxed way. The Sportage also has two driving modes: Eco and Sport. Eco mode optimizes the car for fuel efficiency, while Sport mode sharpens up the throttle response and steering to provide a more engaging driving experience.
Advanced safety features
The Kia Sportage comes with a range of advanced safety features, including:
Blind-spot collision avoidance assist
Blind-spot view monitor
Surround view monitor
Lane departure warning
Lane keep assist
Forward collision avoidance assist
Autonomous emergency braking
These features can help keep you safe on the road and are a great reason to choose the Kia Sportage.
Affordable
The Kia Sportage is a competitively priced SUV, with UKCD starting prices from around £27,000, making it an excellent option for budget-conscious buyers seeking a stylish, adaptable, and secure vehicle.
The Kia Sportage's seven-year warranty is among the most extended guarantees in the business, providing buyers with peace of mind for up to seven years.
All things considered, the Kia Sportage is an excellent option for those seeking a stylish, adaptable, secure, enjoyable-to-drive, and cost-effective SUV.
Stock is limited
Hurry and secure a new Kia Sportage 1.6 T-GDi Hev Gt/Ln S Auto at a discounted price! Limited stock is available, so act fast and order today! Take advantage of this fantastic opportunity!
We have new cars available for immediate delivery - be quick, as stock is limited! You can also order now for the New 73 Registration Plate.
Kia Sportage Main Rivals:
Hyundai Tucson: The Hyundai Tucson is a close cousin to the Kia Sportage and shares many of the same features. It's also available with a choice of four powertrains, including a hybrid and plug-in hybrid.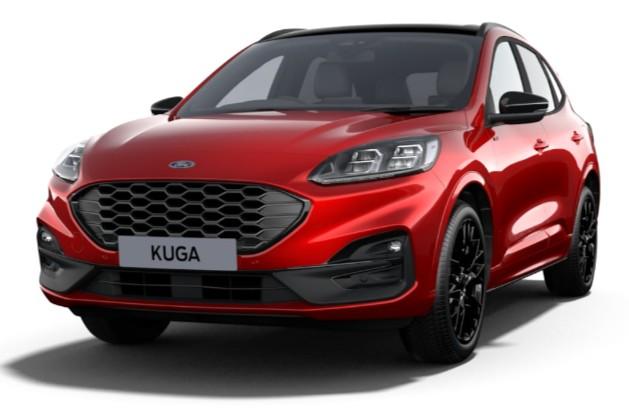 Ford Kuga: The Ford Kuga is another popular choice in the mid-size SUV segment. It'sIt's known for its sporty handling and comfortable ride.
Nissan Qashqai: The Nissan Qashqai is one of the best-selling SUVs in the UK, and it's easy to see why. It'sIt's stylish, practical, and affordable.
Skoda Karoq: The Skoda Karoq is a great all-rounder, offering excellent value for money. It'sIt's also available with a spacious seven-seater option.
Volkswagen Tiguan: The Volkswagen Tiguan is a premium SUV known for its build quality and refinement. It'sIt's also available with a range of advanced safety features.
These are just a few of the many great SUVs uk car discount customers look at; when considering the Kia Sportage. When choosing an SUV, it's important to consider your needs and budget. But if you're looking for a stylish, versatile, and safe SUV, any of these cars would be a great choice.
Our team of experts is readily available to offer comprehensive advice on your chosen vehicle, allowing you to decide confidently.
Call us today at 0161 946 3500 to discuss how we can guide you with your next New Kia Sportage
**Please note vehicle specifications, trim levels, options, and engines are subject to change anytime. Therefore, confirming the vehicle specifications you are interested in when you purchase is essential. Vehicle manufacturers also reserve the right to change specifications without notice.