UK Car Discount Trustpilot Reviews - Still Number One - After 20 Years!
Published Date: 31st Jan 2023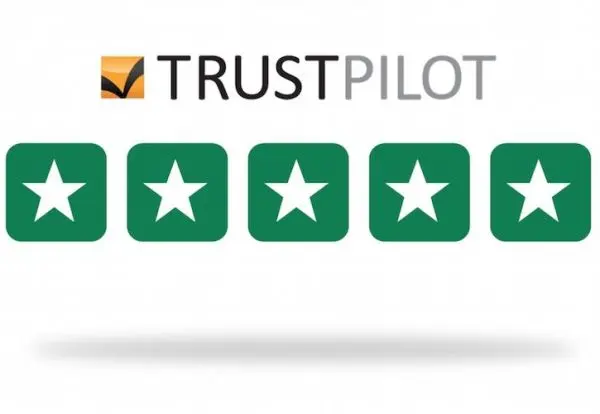 Trustpilot is an online review community and software which helps businesses to engage with their customers, build trust, and improve their services by collecting honest feedback from them. Trustpilot's mission is to create better online experiences for everyone, which is something that UK Car Discount wholeheartedly supports. We believe feedback, whether positive or negative, is essential to any business in order to help it grow and develop.
For the last 20 years we have been collecting reviews and displaying them on our website for potential customers to view in order to make informed decisions about us. However, as Trust Pilot is an independent platform for reviewing companies, we also encourage customers to take a look at our Trust Pilot page for a third-party opinion on our service; so far, we have almost 700 reviews with a 4.9-star rating!
At UK Car Discount, we understand that buying a car over the internet can be daunting, but we try and put your mind at ease by only asking for payment in full for your car once it's arrived at your doorstep and you are completely happy with it. For added peace of mind, you can also pay your initial reservation fee with your credit card if you wish.
UK Car Discount Reviews | Read Customer Service Reviews of www.uk-car-discount.co.uk on trustpilot.com
Since 2000, we have supplied thousands of cars to customers across the UK and have gathered feedback from each one of them since the very beginning - this has enabled us to gain valuable insight into what works best when it comes to making sure our customers are happy with their new car buying experience. We strive to ensure that everything runs smoothly from start to finish, from when you first visit our website through to the delivery day and beyond!
UK Car Discount has been receiving rave reviews due to its dedication to providing excellent customer service throughout the entire purchasing process; Trust Pilot users have reported that they had helpful staff available throughout the process who were happy to answer any questions about the car or buying process - no query was considered too small! They also praised the fact that the majority of cars purchased from us were delivered on time, in good condition and in some cases even earlier than expected - what more could you ask for? All these reasons contribute to why Trust Pilot users continue giving UK Car Discount 4.9 stars out of 5 after almost 700 reviews – clearly showing how positively people feel towards us!
https://www.uk-car-discount.co.uk/news/www-uk-car-discount-co-uk-is-the-no-1-car-dealer-on-trust-pilot