Suzuki UK
Published Date: 27th Sep 2023
A Brief History of Suzuki Cars in the UK: Reliability, Innovation, and Success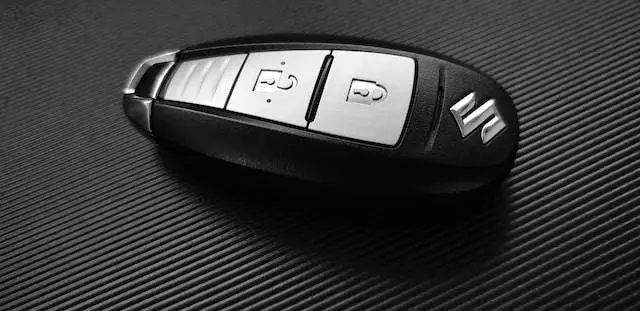 Imagine this: You're gracefully gliding along the picturesque roads of the UK, the smooth purr of a meticulously crafted engine beneath you, and the anticipation of a thrilling new escapade ahead. But this is no ordinary drive; it's an expedition empowered by Suzuki, a brand renowned for its unwavering reliability, ground-breaking innovation, and rich heritage that spans six remarkable decades. Today, we cordially invite you to immerse yourself in a realm where cars transcend mere machinery, becoming steadfast companions on your voyage of exploration. At UK Car Discount, we present the finest selection of Suzuki vehicles, offering transportation and gateways to an automotive experience that epitomizes excellence. So, fasten your seatbelts as your next extraordinary adventure awaits.
Since its inaugural entry into the UK automotive market in 1963, Suzuki has been synonymous with exceptional quality, unwavering reliability, and a commitment to innovation. Suzuki has carved a niche for nearly six decades, becoming a name that resonates with discerning UK car buyers seeking vehicles that stand the test of time.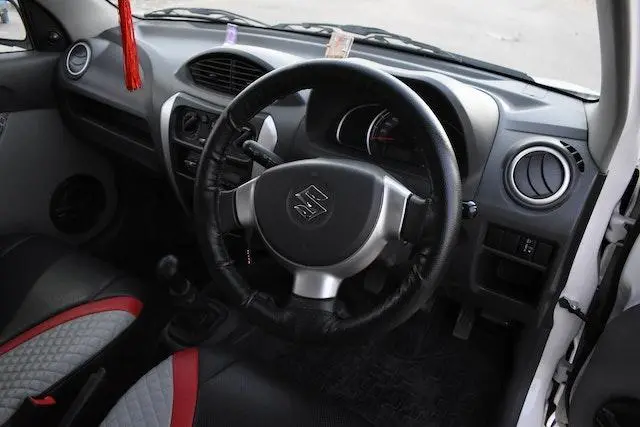 Reliability, a Cornerstone of the Suzuki UK Experience
One of Suzuki's hallmarks has undeniably been its unwavering dedication to engineering vehicles that exude dependability. This reputation has endeared Suzuki to countless UK drivers and made it a trusted choice for UK families, professionals, and adventurous drivers.
Pioneering Innovation in Every Turn of the Wheel
Suzuki has consistently been at the forefront of automotive innovation. From pioneering safety features to cutting-edge technology, Suzuki models have set industry standards, ensuring that drivers experience comfort and style and the latest advancements in automotive engineering.
A Brand Committed to Customer Satisfaction
The journey of Suzuki in the UK has been paved with satisfied customers. Whether it's the seamless handling, the fuel efficiency, or the meticulous attention to detail, Suzuki vehicles have garnered a loyal UK following. At the heart of every Suzuki car is a vehicle dedicated to meeting and exceeding customer expectations.

As you embark on your journey to find the perfect vehicle, consider Suzuki's legacy of excellence. At UK Car Discount, we take pride in offering these exceptional cars at discounted prices, ensuring that you acquire a reliable vehicle and enjoy excellent value for your investment.
Suzuki Early Years (1963-1980):
Suzuki Early Years (1963-1980)
In the 1960s and 1970s, large, British-built vehicles dominated the UK car market. However, rising fuel costs and the increasing popularity of small, fuel-efficient cars created an opportunity for new entrants, such as Suzuki.
Suzuki Fronte (1963)
In 1963, Suzuki introduced the Fronte to the UK market. This compact car was an instant hit, thanks to its fuel efficiency, nimble handling, and affordable price tag. The Fronte was particularly popular with urban dwellers, who sought an efficient and reliable mode of transportation.
Suzuki LJ Series (1970s)
A few years later, in the early 1970s, Suzuki introduced the LJ Series, a line of rugged and versatile off-road vehicles. The LJ Series was a pioneer in the UK market, and it quickly became a favourite among adventure seekers and outdoor enthusiasts. Its compact size, affordability, and off-road prowess made it a unique and appealing vehicle.
Suzuki Alto (1979)
The late 1970s saw the launch of the Suzuki Alto, a vehicle that would become an emblem of Suzuki's dedication to fuel efficiency. This compact car offered a perfect blend of practicality and economy, resonating with UK buyers looking for an affordable and economical solution for their daily commutes.
Suzuki SJ Series (1980)
In 1980, Suzuki elevated the UK off-road experience by introducing the SJ Series. These compact SUVs combined robust engineering with a flair for adventure, becoming a popular choice for those who sought a vehicle capable of conquering rugged terrain.
Among the early offerings, the Suzuki LJ Series emerged as a standout model that captured the hearts of UK buyers for several compelling reasons.
Unmatched Off-Roading Prowess: In the 1970s, the LJ Series brought a new level of versatility to the market. Its robust 4x4 capabilities allowed it to navigate rough terrains with ease. This was a departure from the standard vehicles available in the UK at the time, which were largely designed for urban environments. The LJ Series provided a solution for those seeking adventure beyond the beaten path.
Compact, Yet Capable: One of the LJ Series' key strengths was its compact size. It was agile enough to navigate tight spaces and winding trails, making it a practical choice for rural and urban settings. This contrasted with larger, bulkier vehicles prevalent in the UK market at the time, offering a unique alternative for buyers.
Affordable and Economical: The LJ Series also stood out for its affordability. In an era where rising fuel costs were a concern, the LJ Series offered a cost-effective option for those who wanted to venture off-road without breaking the bank. Its fuel-efficient engine made it economical for daily commuting and outdoor adventures.
Embracing a New Lifestyle: For UK buyers of the time, the LJ Series represented more than just a vehicle; it embodied a spirit of adventure and exploration. It provided an opportunity to embrace a lifestyle that prioritized experiences in the great outdoors. This resonated strongly with a segment of the market seeking a departure from conventional car offerings.
The LJ Series was a trailblazer, introducing a new dimension of automotive experience to the UK market. Its rugged capability, compact size, affordability, and adventurous spirit set it apart from the standard offerings of the time. It became a symbol of freedom and exploration, capturing the imaginations of UK buyers seeking something beyond the ordinary.

Expansion and Diversification (1981-2000):
In 1981, Suzuki embarked on a new chapter in the UK automotive market, bringing a range of notable models to define an era of innovation and excellence.
Year of Introduction: 1981 - A Milestone in Suzuki's UK Journey
The early 1980s marked a pivotal year for Suzuki as it introduced a fresh line-up of models to the discerning UK audience. This year would be a cornerstone in Suzuki's journey towards becoming a trusted name in British motoring.
Notable Models and Their Distinct Features
Suzuki unveiled several models that stood out for their unique features and engineering brilliance during this period. The Suzuki Swift debuted, offering a perfect balance of style, efficiency, and agility. Its compact design and spirited performance quickly endeared it to urban drivers seeking a versatile and reliable companion.
Additionally, the Suzuki Vitara made waves with its innovative blend of SUV capability and city-friendly manoeuvrability. Its robust construction and adventurous spirit made it a popular choice among those who sought a vehicle capable of conquering diverse terrains.
Success and Acceptance in the UK Automotive Sector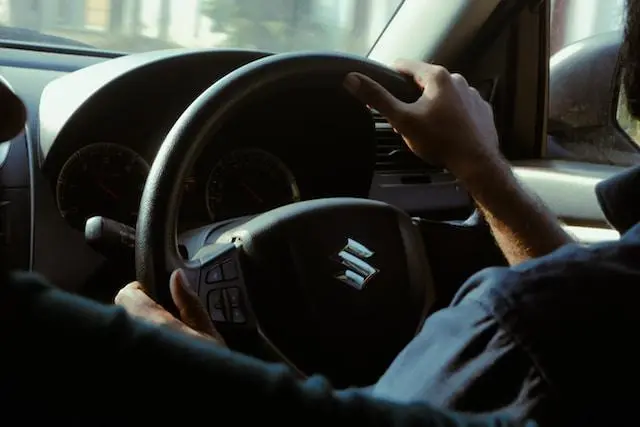 The 1980s and 1990s witnessed Suzuki's steady ascent in the UK automotive landscape. The brand's reputation for reliability and innovative engineering began to resonate strongly with UK buyers. Suzuki's models found favour among families, professionals, and outdoor enthusiasts, establishing a loyal customer base.
The strategic combination of practicality, efficiency, and affordability made Suzuki cars a compelling choice in a market evolving towards more versatile and economical options.
Awards and Recognition: Celebrating Excellence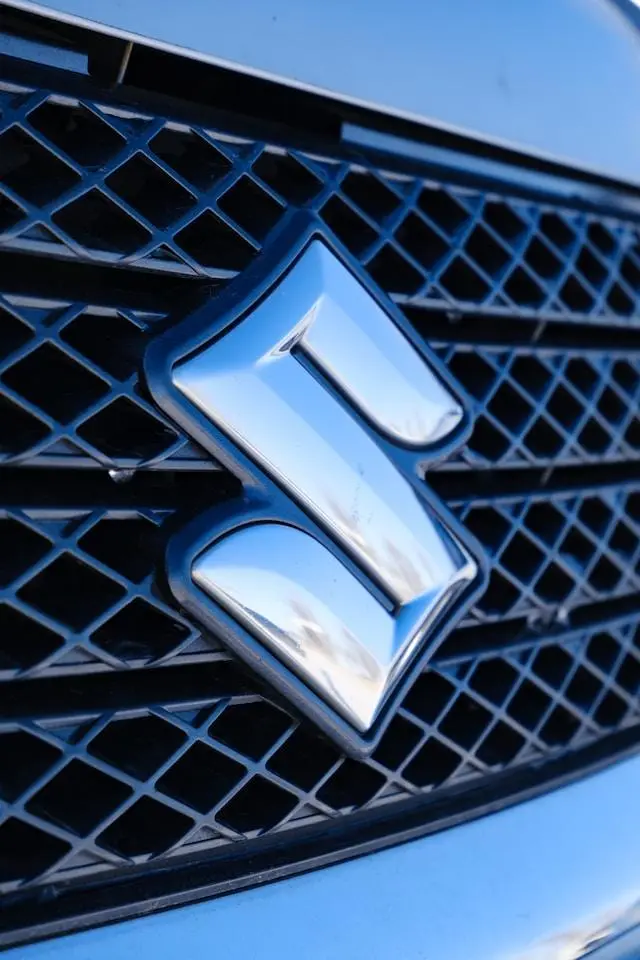 Suzuki's dedication to excellence did not go unnoticed. During this period, multiple models received recognition and accolades from industry experts and enthusiasts. The Suzuki Swift, in particular, garnered praise for its exceptional performance and efficiency, earning a coveted spot among the list of award-winning vehicles in the UK.
The Suzuki Vitara also garnered acclaim, celebrated for its robust design and off-road capabilities. These accolades validated Suzuki's unwavering commitment to quality and strengthened its position in the UK automotive sector.
As Suzuki's presence in the UK market continued to expand, it became apparent that the brand not only offered cars but also a promise of enduring quality, innovation, and a driving experience that resonated with the needs and aspirations of UK buyers.
Innovations and Progress (2001-Present):
Since the turn of the millennium, Suzuki has been at the pinnacle of automotive innovation, continuously pushing boundaries and redefining what's possible in the driving world.
Year of Introduction: 2001 Onwards - A New Era of Innovation
The early 21st century marked a period of significant technological advancement for Suzuki. In 2001, the brand unveiled a new generation of vehicles that incorporated cutting-edge technologies, setting the stage for a future of smarter, more efficient driving experiences.
Suzuki's Commitment to Innovation: Leading the Way
Suzuki's dedication to innovation has been unwavering. From pioneering safety features to integrating state-of-the-art infotainment systems, Suzuki has consistently raised the bar. Advanced driver-assistance technologies, such as adaptive cruise control and lane-keeping assist, have become standard offerings, enhancing safety and convenience.
Noteworthy Technological Advancements: Shaping the Driving Experience
One of Suzuki's notable advancements has been the integration of hybrid and electric powertrains across its range. This move towards eco-conscious driving reflects Suzuki's commitment to sustainability and reducing environmental impact.
Furthermore, Suzuki's focus on lightweight materials and aerodynamic design has improved fuel efficiency without compromising performance. These advancements have positioned Suzuki as a leader in producing vehicles that excel in power and minimise their environmental footprint.
Reception and Impact on the UK Market: Driving Change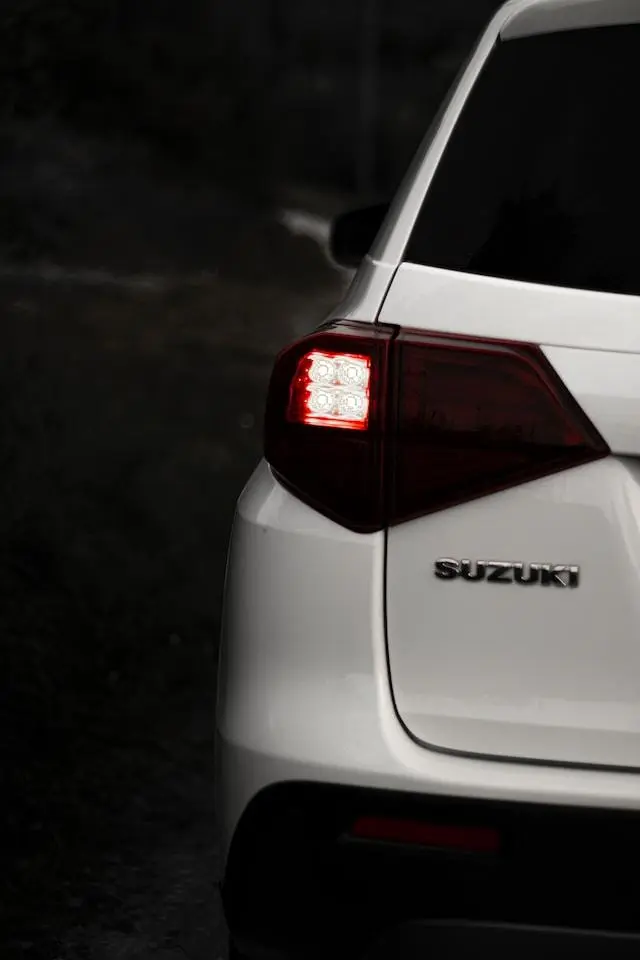 These innovations have not gone unnoticed in the UK market. Suzuki's forward-thinking approach to technology has resonated with buyers seeking vehicles that align with their values of sustainability and efficiency. The brand's reputation for reliability and dedication to cutting-edge technology has solidified Suzuki's position as a top contender in the UK automotive sector.
The introduction of hybrid and electric models, coupled with advanced safety features, has addressed UK drivers' evolving needs and preferences. Suzuki's commitment to innovation has enhanced the driving experience and contributed to a more sustainable future.
As a prospective new car buyer, considering a Suzuki means investing in a vehicle that not only embraces the latest advancements but also promises a driving experience that is both exciting and environmentally conscious.
Key Models and Their Impact: Driving Suzuki's Success in the UK
Over the years, Suzuki has introduced several key models that have captured the imagination of UK drivers and played a pivotal role in shaping Suzuki's standing in the UK New Car Market.
Suzuki Swift (2004): Compact Dynamism Redefined
The Suzuki Swift burst onto the scene in 2004, redefining what a compact car could be. Known for its spirited performance, nimble handling, and striking design, the Swift quickly gained popularity among urban drivers. Its efficient use of space and fuel economy made it attractive for those seeking a practical yet stylish vehicle. The Swift's dynamic character and reliability cemented its status as a standout model in the UK market.
Suzuki S-Cross (2013- Today): The Compact SUV with Bold Personality and Off-Road Prowess
The Suzuki S-Cross is a compact SUV with a bold personality and off-road prowess. It's perfect for city dwellers who need a vehicle that's easy to manoeuvre and park but also want something that's stylish, affordable, and capable of handling occasional road trips and off-road adventures.
The S-Cross's boxy shape and bold design make it stand out from the crowd. Its interior is just as stylish, with a well-designed layout and comfortable seating for up to five adults.
The S-Cross is also surprisingly fuel-efficient, thanks to its lightweight construction and fuel-efficient engine. And its available all-wheel drive system provides confidence and control in all weather conditions.
Whether you're looking for a stylish and affordable compact SUV or a fun and capable vehicle for weekend adventures, the Suzuki S-Cross is a great option to consider.
Suzuki Vitara (1988-Present): Urban Elegance with Off-Road Spirit
The Suzuki Vitara is a compact SUV that perfectly balances size, performance, and efficiency. It's perfect for city dwellers who need a vehicle that's easy to manoeuvre and park but also want something that's capable of handling occasional road trips and off-road adventures.
The Vitara's fuel-efficient engine and lightweight construction deliver impressive fuel economy, helping you save money at the pump. And its standard all-wheel-drive system provides confidence and control in all weather conditions.
Inside, the Vitara offers a spacious, comfortable cabin with seating up to five adults. The cargo area is also surprisingly spacious, making it easy to pack up for a weekend getaway.
Whether you're looking for a daily commuter or a weekend adventurer, the Suzuki Vitara is a versatile and capable SUV that's sure to meet your needs.
These key models have been instrumental in Suzuki's journey in the UK and garnered dedicated fan bases. Their unique features, reliability, and versatility have made them standout choices for a diverse range of UK drivers.
As you consider your next new car, these models stand as shining examples of Suzuki's dedication to providing vehicles that meet UK buyers' diverse needs and preferences.
UK Awards and Accolades:
Suzuki has won numerous awards for its cars in the UK since it started selling new cars in 1961. Some of the most notable awards include:
2023: Trusted Quality Provider Award (Institute of Customer Service)
2020: Most Improved Manufacturer of the Year Award (Fleet News Awards)
2019: City Car of the Year Award (Honest John Car Awards) for the Suzuki Ignis
2019: Best Small Car Award (WhatCar? Awards) for the Suzuki Ignis
2019: Number 1 Automotive Brand in the UK Customer Satisfaction Index (UKCSI)
2018: Best Small Car Award (WhatCar? Awards) for the Suzuki Swift
2017: Best City Car Award (WhatCar? Awards) for the Suzuki Ignis
2016: Best Small Car Award (WhatCar? Awards) for the Suzuki Swift
2015: Best Small Car Award (WhatCar? Awards) for the Suzuki Swift
2014: Best Small Car Award (WhatCar? Awards) for the Suzuki Swift
These awards are a testament to the quality, reliability, and value for money of Suzuki cars. They have also helped to contribute to Suzuki's reputation as one of the most trusted car brands in the UK.
Suzuki's Awards and Reputation
Suzuki's awards and accolades significantly contribute to its reputation in various aspects:
They serve as a testament to the high regard Suzuki cars receive from both experts and UK consumers.
They exemplify Suzuki's unwavering dedication to innovation and providing top-notch products to customers.
They play a crucial role in Instilling trust and confidence in the Suzuki brand.
Thanks to its noteworthy recognition, Suzuki has emerged as one of the UK's most reliable and trustworthy car brands. This commendable reputation has enabled Suzuki to effectively attract new customers and steadily expand its market share in recent years.
In addition to the awards listed above, Suzuki has won many other awards for its cars in the UK, including awards for fuel efficiency, safety, and design. These awards further reinforce Suzuki's reputation as a leading car brand in the UK.
A Legacy of Reliability, Innovation, and Driving Excellence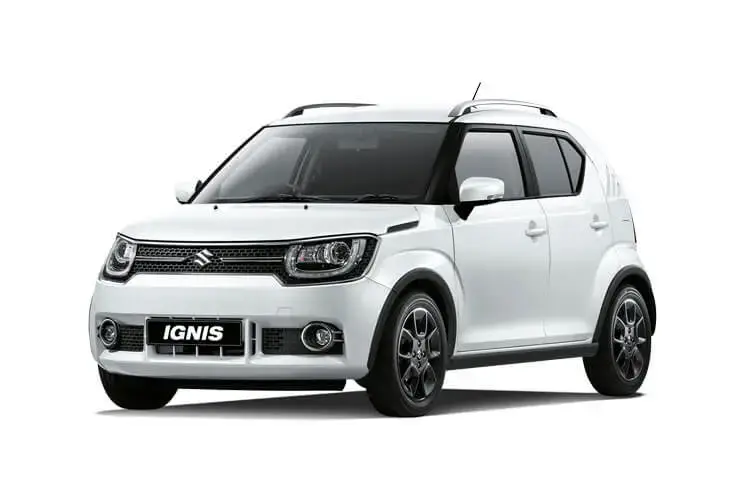 In nearly six decades since its inception in the UK automotive market, Suzuki has established itself as a trusted name and redefined the standards of driving experience. From their early ventures with models like the Fronte and LJ Series to the ground-breaking Swift, Jimny and Vitara, Suzuki has consistently raised the bar, blending innovation with a commitment to enduring quality.
Enduring Reputation for Reliability and Innovation
The enduring reputation of Suzuki rests on two pillars: reliability and innovation. Suzuki vehicles have repeatedly proven that they can be relied upon, whether navigating city streets or conquering rugged terrains. This dedication to dependability has made Suzuki a go-to choice for UK drivers seeking cars that stand the test of time.
Furthermore, Suzuki's unwavering commitment to innovation has ensured its models are equipped with cutting-edge technology. From hybrid powertrains to advanced safety features, Suzuki continuously pushes boundaries, providing vehicles that meet and exceed modern drivers' evolving needs.
Final Thoughts for New Car Buyers
Suzuki should be at the forefront of your consideration for prospective buyers considering their next new car. The models mentioned in this article have all led to the present-day line-up of the Ignis, Swift, Swace, S-Cross and Vitara - which represent not just cars but a promise of quality, innovation, and a driving experience tailored to your needs.
Whether you're an urban dweller searching for efficiency, an adventurer yearning for off-road capabilities, or someone who values reliability, Suzuki has a model to suit your requirements. And when making this important decision, why not explore the offerings at UK Car Discount? Here, you'll find an array of Suzuki models, each meticulously selected to offer you the best in quality and at discounted prices.
In choosing a Suzuki from UK Car Discount, you're investing in a vehicle and a legacy of excellence that has stood the test of time. Make your next new car a Suzuki, and experience a journey defined by innovation, dependability, and driving pleasure.
Discover the exceptional benefits of purchasing a New Suzuki from www.uk-car-discount.co.uk:
Flexible Payment: Buy now and pay following delivery.
Amazing Discounts: Save THOUSANDS on a new SUZUKI. Discounts are available on almost all models to find the perfect SUZUKI car for your budget.
Extensive Model Selection: Choose from a wide range of SUZUKI models and trim levels. You can find the perfect SUZUKI with so many options for your needs.
Convenient Home Delivery: Have your new SUZUKI delivered directly to your home. Saving you the hassle of picking up the car from a dealership.
Flexible Financing Solutions: Get approved for finance. With a variety of financing options available, you're sure to find a plan that fits your budget.
Make the most of these outstanding advantages and make your SUZUKI purchase a seamless and rewarding experience with www.uk-car-discount.co.uk.
Our sales team can offer comprehensive advice on your chosen vehicle, allowing you to decide confidently.
Call us today at 0161 946 3500 to discuss how we can guide you with your next NEW SUZUKI CAR.
**Please note Suzuki vehicle specifications, trim levels, options, and engines are subject to change anytime. Therefore, confirming the vehicle specifications you are interested in when you purchase is essential. Vehicle manufacturers also reserve the right to change specifications without notice.