Nurburgring Finds A Buyer
Published Date: 12th Mar 2014
Nurburgring sold for £84 million
The world's most famous racing destination, the Nurburgring, has been sold for more than £80million to a German parts company.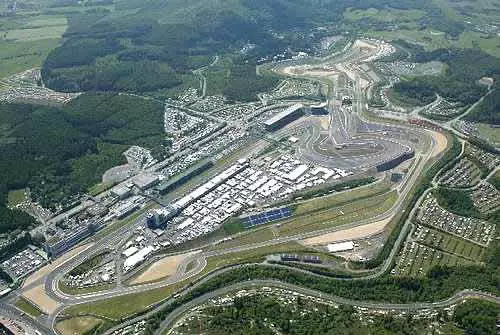 The famous Nurburgring race track, is known as 'Green Hell', has finally been sold. Capricorn, a Dusseldorf-based parts company, has bought the 12.9-mile track for a reported sum of €100 million (£84 million), just two years after the racetrack went up for sale.
In 1982 the start/finish was demolished to create the new GP-Strecke, and this is currently used for all major and international racing events. Though, the shortened Nordschleife is still in use for racing, public access and testing.
This huge deal also includes an investment of around €25 million (£20 million) to further develop the track and improve on site security. The new owners have launched a new company called Capricorn Nurburgring, which will manage and maintain the new business of 1 January 2015.

Built around 1927, the Nurburgring covers an area of nearly 937 acres and has hosted 30 Formula 1 races on its shortened Grand Prix circuit. Hiding within the confines of the circuit, manufacturers have also built development centres where cars can be tuned during and after testing.