Ford Capri Reborn
Published Date: 22nd Jul 2014
The legendary Ford Capri is to return, As Ford Move Mountains to bring back this classic vehicle.
Every Ford fan on the planet has been waiting for a glimpse at the new Ford Capri, with the original being one of Ford's most loved an enjoyed models in its history. The life of the Ford Capri came to an end in the late 80's, because of a need for new and exciting models and design.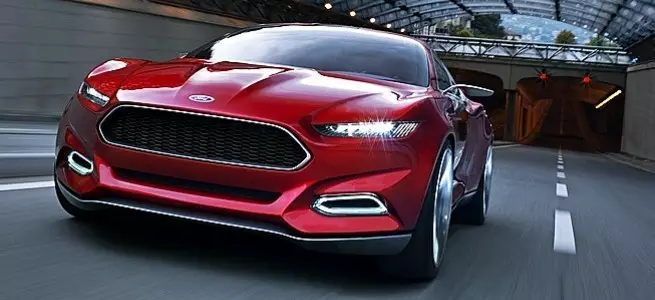 The car remained loved even after the end of production; the car stayed in circulation for a couple of decades and has also become a bit of a collector's item more recently.
The only sure thing is that the new Ford Capri won't be short of competition, with it lining up against the Audi A5, VW Scirocco and the Toyota GT86. Hyundai have a new coupe to release and Peugeot have the new 308 RCZ, so all in all a hell of a lot competition.
But against this fleet of rivals, the new Ford Capri is still expected to do well as it will have the edge in design looks and history. The new Ford Capri mixes Fords new Econetic design philosophy with the classic rigid looks of the original Capri, with a large lower air intake a neat slit headlights taken from the 1st generation model.
On the inside the Capri will have a 4 seat layout accessible by 2 doors and has a cabin that draws inspiration from the new generation Ford Mondeo. The new 64 plate Capri is expected to sit beside the Ford Focus and have similar engines and trim levels. This will make the introduction of the new Ford Capri easier, as Ford will use many of the same parts as the Focus and just change the exterior and cabin.
The Focus is a good starting point, as things look good for the Capri's handling. Engineers will give the new model a more agile sporty suspension set-up to ensure high levels of grip and agility. There's even a chance it will benefit from the Mondeo's adaptive damping system. This would give the car sharper handling and refined cruising ability at the flick of a switch.