New Renault Captur 1.6 E-Tech Plug-In Hybrid 160 Engineered Auto - Your UK Car Discount New Car of the Week
Published Date: 1st Aug 2023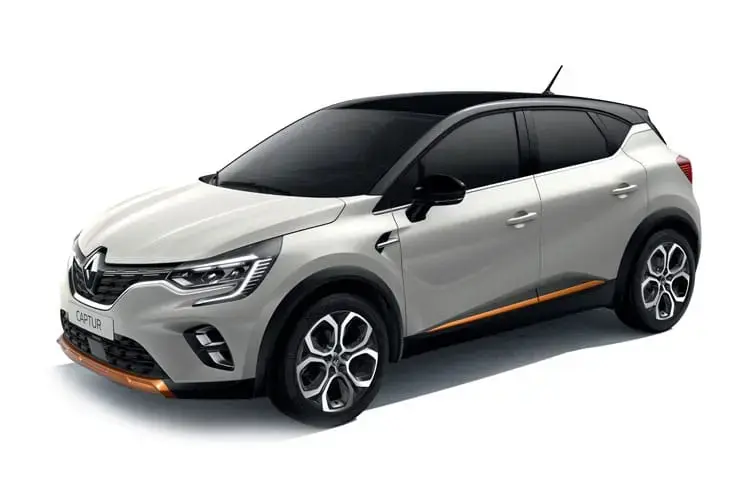 Welcome to this week's edition of "UK Car Discount Car of the Week," where we are thrilled to showcase an amazing offer on a truly versatile and stylish car – the Renault Captur 1.6 E-Tech Plug-In Hybrid 160 Engineered Auto. This outstanding compact SUV is perfect for inner-city driving or long road trips with the family.
At the Captur's heart lies a powerful plug-in hybrid powertrain, combining a 1.6-litre petrol engine with two electric motors. This gives the Captur a combined output of 160PS and an electric-only range of up to 31 miles. Experience the best of both worlds – harness the benefits of electric and petrol power, all while leaving range anxiety behind. Enjoy the epitome of convenience and peace of mind.
In addition to its impressive hybrid performance, the Captur is also packed with features. The Engineered Auto trim comes standard with a good specification, including a touchscreen infotainment system and a Bose sound system. You'll also find a host of driver-assistance features, including adaptive cruise control and lane-keeping assist.
But the Captur is more than just a great car on paper. It's also a pleasure to drive. The handling is sharp and responsive, and the ride is assured and comfortable. And thanks to its sleek design and spacious interior, the Captur will impress your neighbours and turn heads wherever you go.
We're so excited to offer this amazing car to our customers. You can save £2,933 off the RRP for a limited time when you buy a Renault Captur 1.6 E-Tech Plug-In Hybrid 160 Engineered Auto from UK Car Discount. So don't miss out on this great opportunity – head to our website today and order yours!
Visit our website today to learn more and take advantage of this offer:
Key Vehicle Data
Engine:

1.6 Plug-in Hybrid Petrol

Max Torque:

Torque (mkg): 106, Torque (ft-ib): 768, Torque (Nm): 1,042

Max Output:

(BHP): 158, (PS): 160, (KW): 110

Performance:

0-62mph: 10.1 seconds

Max Speed:

107mph

Drivetrain:

Front Wheel Drive

Transmission:

Automatic.

Engine size:

1,598 cc.

Fuel economy:

MPG Fuel Consumption Weighted Combined: 217.30

CO2 emissions:

WLTP - CO2 Weighted Combined: 31 g/km

Euro emissions standard:

Euro 6 Compliant
**Please Note we use official figures provided by Renault. Actual fuel economy and CO2 emissions will vary depending on your driving style, conditions, and other factors.
Key Features of the Engineered Trim
Key features:

electronic parking brake with auto-hold, front and rear parking sensors, rear-view camera, lane departure warning with lane keep assist, cruise control inc speed limiter, e-tech engineered black leather-suede upholstery with gold stitching, automatic climate control, deadlocking, hands-free keycard, 18" e-tech engineered with diamond cut alloy wheels with gold inserts, full LED headlights with c shape signature lighting, extra-tinted rear windows & tailgate, two-tone exterior paint, LED indicator light in door mirrors, shark fin aerial.

Euro NCAP rating:

Five-star rating from Euro NCAP.

Cutting-edge design:

French flair, superb contours for a Small/compact Crossover/SUV.

Manufacturer warranty:

Your new Renault is covered by a comprehensive warranty package for up to 3 years from the date of first registration. The first 24 months of the warranty are unlimited mileage, while the remaining 12 months are limited to 60,000 miles (100,000 miles for 100% electric vehicles). The warranty covers all parts of your car, including the engine, transmission, electrical system, and bodywork. It also covers labour costs for any repairs that are authorised under warranty. The warranty is transferable to subsequent owners, providing confidence the vehicle will be protected for years to come regardless of who owns the car.
**Please note that some vehicle details and features may vary, so always check with us when you are ready to order.
UK Car Discount Price:
Renault Captur Drive Characteristics
Powerful and Efficient Performance:
The new 1.6L plug-in hybrid engine delivers a combined 158 horsepower and 1,042 Nm of Torque, providing instant acceleration and making it ideal for city driving and highway cruising. It also achieves an impressive 217 miles per gallon on the weighted combined cycle, establishing it as one of the most fuel-efficient compact vehicles on the market.
The engine is connected to a six-speed auto transmission, and it can run on either electric or a combination of electric and petrol power. The vehicle can travel up to 37 miles in electric mode on a single charge cycle.
The new hybrid powertrain is also more environmentally friendly than previous models, emitting just 32 grams of CO2 per kilometre. This makes it a great choice for those looking for a powerful and efficient vehicle that is also good for the environment.
Premium Features and Comfort:
Premium Features:
The 2023 UK version of the Renault Captur 1.6 E-Tech Plug-In Hybrid 160 Engineered Auto comes standard with a number of premium features, including:
A Bose sound system that delivers rich, immersive sound

A hands-free power tailgate for easy access to the cargo space

Hands-free keycard

60/40 foldable rear seat

Driver and passenger height adjustable front seats

Automatic headlights and rain-sensitive front wipers

Combined filter (pollen, particle, gas, smell)

Multi-sense: 3 driving modes and eight ambient lighting colours

Electric front windows

Leather steering wheel

Automatic climate control

Deadlocking
Overall, the 2023 UK version of the Renault Captur 1.6 E-Tech Plug-In Hybrid 160 Engineered Auto is a well-equipped and comfortable car that offers a great driving experience. The premium and safety features make it a great choice for car buyers looking for a stylish and safe vehicle.
Safety Features:
The Captur is also packed with safety features, including:
Emergency brake assist

Lane departure warning

Cruise control with speed limiter

Front and rear parking sensors

ISOFIX child fixing point on the front passenger and rear outermost seats
Striking Exterior Design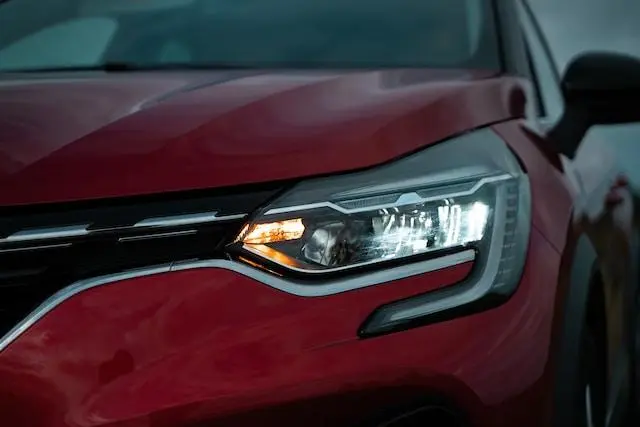 The 2023 UK version of the Renault Captur 1.6 E-Tech Plug-In Hybrid 160 Engineered Auto has a striking exterior design that is both stylish and eye-catching. The car's sleek lines and sculpted bodywork give it a unique and distinctive look. The Captur is available in various colours, including diamond black, white, silver, grey, and Iron blue.
Connectivity and Technology
The Captur features an impressive touchscreen infotainment display which seamlessly integrates Apple CarPlay and Android Auto, delivering a streamlined and seamless user experience. The system also includes many other features, such as Bluetooth, a USB port, and a rear-view camera. The Captur also offers connected services like Renault EASY LINK and Renault R-LINK Evolution.
Uncompromising Quality and Craftsmanship
The Captur is built to Renault's usual high standards of quality and craftsmanship. The car's interior is logical, well-made, and durable, and the exterior is stylish and aerodynamic. The Captur is backed by Renault's comprehensive warranty, providing buyers with ultimate Renault peace of mind.
The Renault Captur: An E-Powerful, Sophisticated, and Practical Compact SUV
The Renault Captur is a stylish and capable compact SUV that effortlessly blends power, sophistication, and practicality. Under the bonnet, you'll find a 1.6-litre plug-in hybrid engine that delivers 160 horsepower and 148 lb-ft of Torque, coupled with an automatic transmission for smooth acceleration. The Captur achieves an extraordinarily economical 217.3 mpg on the weighted combined cycle, making it a standout choice for fuel efficiency in its class.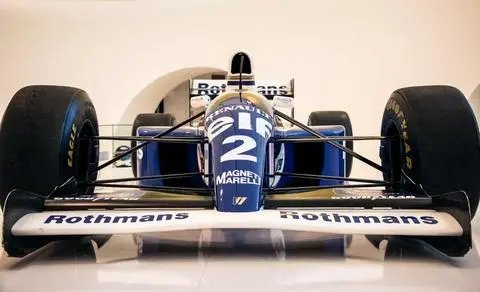 Inside, the Captur offers a comfortable and luxurious atmosphere. The cabin is tastefully designed with premium materials and tasteful finishes. You'll enjoy amenities like the quality Bose sound system. The spacious rear seats and generous cargo space add to its practicality.
Safety is a priority for the Captur, with advanced features, including emergency brake assist, lane departure warning, and cruise control with a speed limiter. It has earned a five-star safety rating from Euro NCAP, providing peace of mind for passengers. On the outside, the Captur boasts an eye-catching design with sleek lines and distinctive bodywork. It's available in various trims and colours to suit individual preferences.
The Renault Captur is a well-rounded and capable compact SUV, offering a blend of power, sophistication, and practicality. With its eco-friendly performance, comfortable interior, advanced safety features, and appealing design, the Captur is an excellent selection for those seeking a versatile and efficient compact SUV.
Affordable
UK Car Discount offers a generous discount of £2,933 on the Renault Captur. This means that you can own this incredible car for just £31,262. With all the features you need and the added benefit of affordability, the Renault Captur is a smart and well-equipped choice.
The Renault Captur is the perfect choice if you are looking for a new Compact SUV that offers outstanding value, safety, and style. Take advantage of this fantastic opportunity to own a Renault Captur at a significantly discounted price.
Visit our website, www.uk-car-discount.co.uk, today to learn more about the Renault Captur and to take advantage of this limited-time offer.
Limited Stock
Only a few Renault Captur Small Crossover/SUV 1.6 E-Tech Plug-In Hybrid 160 Engineered Autos are available at this discounted price. This is a fantastic opportunity to own a stylish and affordable compact SUV, so act fast and order today!
Stock is limited, so take advantage of this amazing deal. Secure your car today and receive the vehicle on the New September 73 Registration Plate.
To order, visit our website or call 0161 946 3500 today. We look forward to hearing from you!
Main Rivals:
Your choice of the ultimate rival of the Renault Captur depends on your driving needs and preferences. If you seek a blend of style and practicality in a compact SUV and a powerful yet economical engine, consider the Ford Puma, Peugeot 2008, or Citroen C3 Aircross. These options excel, particularly with our generous discounts.
Our team of experts is readily available to offer comprehensive advice on your chosen vehicle, helping you to make an informed decision.
Call us today at 0161 946 3500 to discuss how we can guide you with your New Renault Captur
**Please note Renault vehicle specifications, trim levels, options, and engines are subject to change anytime. Therefore, confirming the vehicle specifications you are interested in when you purchase is essential. Vehicle manufacturers also reserve the right to change specifications without notice.