Car of the week - Volkswagen Golf 8 GTD 2023
Published Date: 31st Jan 2023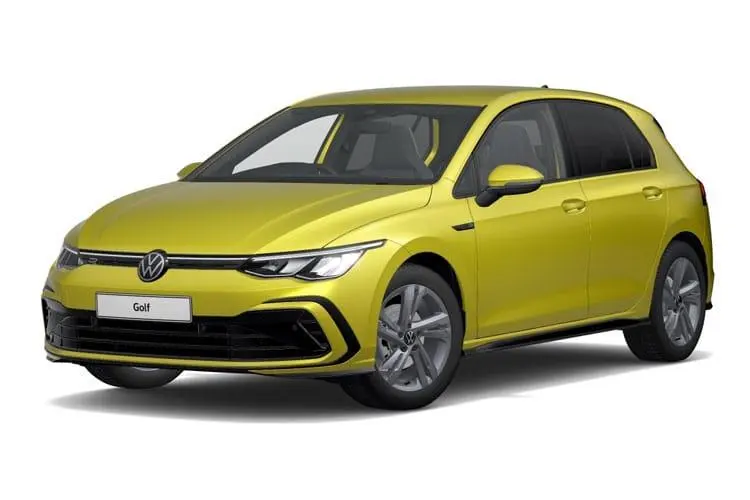 The Volkswagen Golf 8 GTD 2023 is a powerful, luxurious, and well-equipped hatchback that promises to turn heads wherever you go. The exterior of this car is both sporty and elegant with its powerful bumpers, honeycomb radiator grille, chrome trim strip stretching across the front, lowered body profile with extended side aprons, chrome-plated twin exhaust tailpipe, roof spoiler and LED tail light clusters.
Underneath the hood, the Golf 8 GTD 2023 packs a 2.0L TDI engine boasting an impressive 200 horsepower with 400 NM of torque, which is perfectly balanced with its 7-speed DSG transmission for smooth shifts throughout all gears. This makes it perfect for anyone looking for an impressive turn of speed without sacrificing fuel economy.
The interior of this cutting-edge hatchback also boasts plenty of luxury features, such as heated leather seats and air conditioning to ensure maximum comfort no matter what season or climate you find yourself driving in. And when it comes to safety features, you won't have to worry as the Golf 8 GTD 2023 comes equipped with adaptive cruise control, blind spot monitoring system, lane assist technology and emergency assist functions designed to keep you safe on the road at all times.
Drivers looking for an impressive blend of performance and luxury combined with safety features will surely be impressed by Volkswagen's new Golf 8 GTD 2023 model now available through UK Car Discount at an unbeatable discounted price – so act fast!The Golf GTD shows off what it is capable of – and that's not just down to the GTD lettering. For instance, the powerful bumpers and the honeycomb design on the radiator grille add to the effect. Adding an exciting contrast is the elegant chrome trim strip that stretches across the front all the way to the striking LED headlights. At the sides, the dynamic overall impression is emphasised by the lowered body, which is combined with the extended side aprons. At the rear, the Golf GTD stands out with its chrome-plated twin exhaust tailpipe, roof spoiler and LED tail light clusters.
You can buy this Fantastic car available for quick delivery from uk car discount by clicking the link below:
Car of the Week - https://www.uk-car-discount.co.uk/vehicle/volkswagen/golf-8-5-door-hatch-20-tdi-200-7speed-gtd-dsg/23