2020 BMW 1 Series Preview
Published Date: 6th Aug 2019
BMW is set to launch an all-new third generation 1 Series model in 2020 with new features which take the 2020 1 Series to an all-new level claim BMW.
A transversely mounted engine and a switch from the traditional rear wheel to front wheel drive are key changes in this new BMW 1 series available as a 5-door hatchback only with four-wheel drive available on higher spec models.

2020 1 Series Engine Range
Diesels have traditionally been the popular option for 1 Series buyers. Options are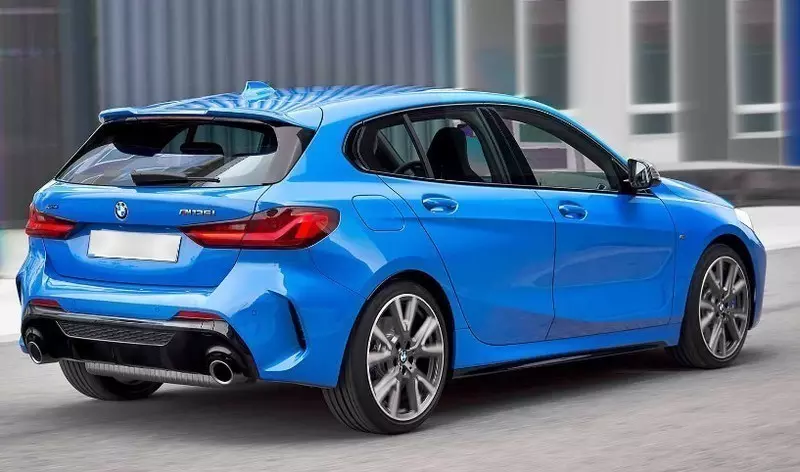 the116d ,1.5 litre 3-cylinder engine offering fuel economy of up to 70mpg. The 2.0 118d offers up to 65mpg and the all-wheel-drive 120d xDrive offers up to 60mpg. These are available with a 6-speed manual, 7-speed automatic and 8-speed automatic on higher grade models.
The standard petrol option is a three-cylinder 118i, 1.5-litre turbo charged petrol engine, capable of taking you from 0-62mph as quickly as 8.5 seconds.
For those looking at the performance end of the spectrum there's a M135i model available with the xDrive four-wheel system, it features a 2.0-litre (302bhp) petrol engine and can take you from 0-62mph in 4.8 seconds.
Plans are also in motion for a plug-in hybrid model by 2021 based on the same 1.5-litre petrol engine and electric motor used by the current plug-in hybrid Mini Countryman. BMW say that while it is based on the same MINI hybrid engine, development will see an improved full electric range of up to 50 miles.

Front Wheel Drive & Interior Space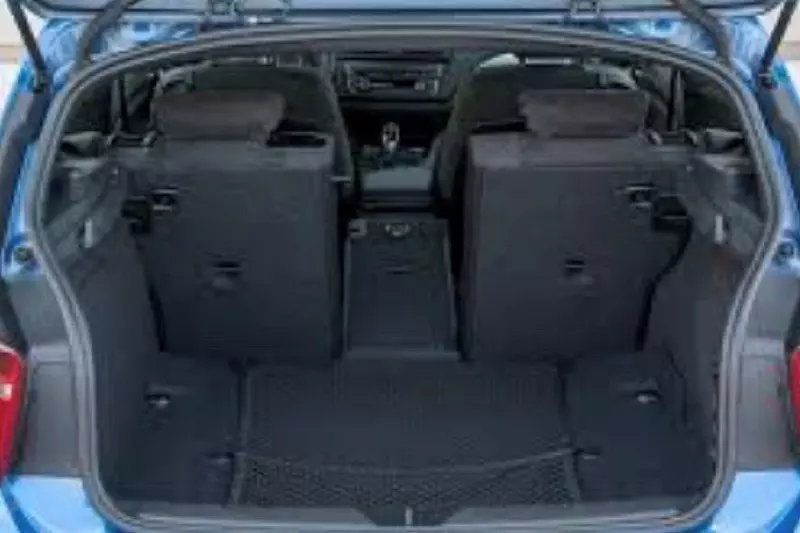 Although, the new BMW 1 series is shorter than the previous model, there is more space inside.
The shift to front wheel drive has reaped the benefit of an increased 1.3 inches of leg room for passengers sitting in the rear.
There's a larger boot too, 380 litres to be precise.
Entertainment / Infotainment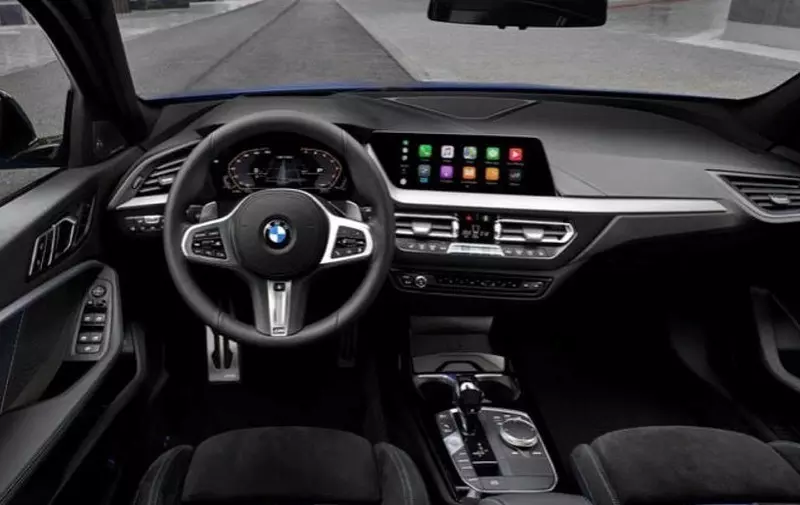 The center-piece of the dashboard is a 10-inch touchscreen infotainment system. Infotainment functions can also be operated with the controller located between the front seats or by familiar touchscreen gestures.
The infotainment also features BMW's voice-controlled assistant which can be invoked by saying 'hey BMW' much like Alexa and Google Home devices in many homes. The voice assistant can help you control sat nav functions, music and several other features. BMW's infotainment platform is widely recognised as one of the best available.

Styling, Aerodynamics & Efficiency
The new 1 Series features a larger grille, bigger than the earlier models along with a smaller bonnet and it is equipped with full LED lights in a sleek/slanting design.
One of the features on the new BMW 1 Series that definitely makes it stand out are the dashes of carbon fiber exterior finish at the front and rear, giving it an altogether more aggressive look.
Side skirts and wing mirrors are also given the carbon fiber treatment and all can be finished in gloss black just to make sure you don't miss them. BMW say that all these of these exterior touches offer practical advantages too with improved aerodynamics and the obvious advantages of using lighter materials.
Switching to front wheel drive from rear wheel has also shaved about 20KG off the overall weight, resulting in improved performance and fuel efficiency.

Upgrade Brakes
New four-pot calipers and ventilated discs has resulted in improved brake cooling which deliver smoother braking. The brakes are lightweight aluminum thus continuing the theme of using lighter materials to deliver on efficiency. At the rear are single-pot calipers.
You can browse and compare the latest BMW 1 Series deals here.