2019 Vauxhall Grandland X Review
Published Date: 18th Sep 2019
The Grandland X is Vauxhall's mid-sized SUV rivalling vehicles like Britain's best-selling Crossover/SUV the Nissan Qashqai. Other competing vehicles in an ever-increasing list of SUVs on the market are the Kia Sportage, Peugeot 3008, Volkswagen Tiguan, Renault Kadjar, Mazda CX-5, SEAT Ateca and the Mazda CX-5.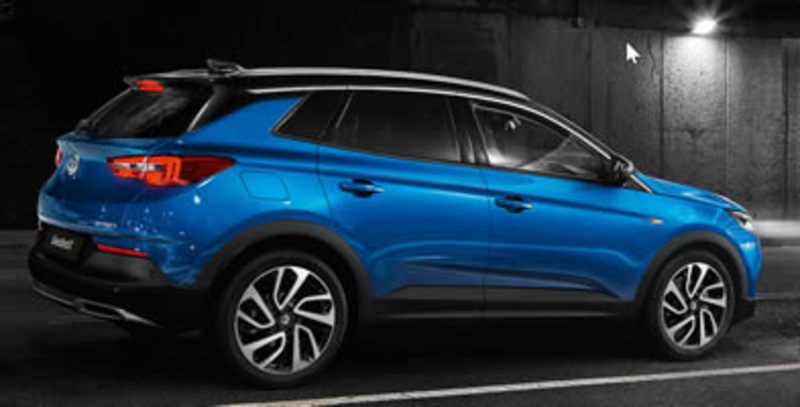 The 2019 Vauxhall Grandland X boasts very good levels of standard equipment, a spacious cabin, practicality and a decent-sized boot, all making it an excellent choice as a family car.
Highlights:
Grandland X - Exterior Styling
As the name suggests, the Grandland X is the bigger sibling of the Vauxhall Crossland X, in our opinion the smartest looking of Vauxhall's SUV/Crossover offerings that also include the Mokka X.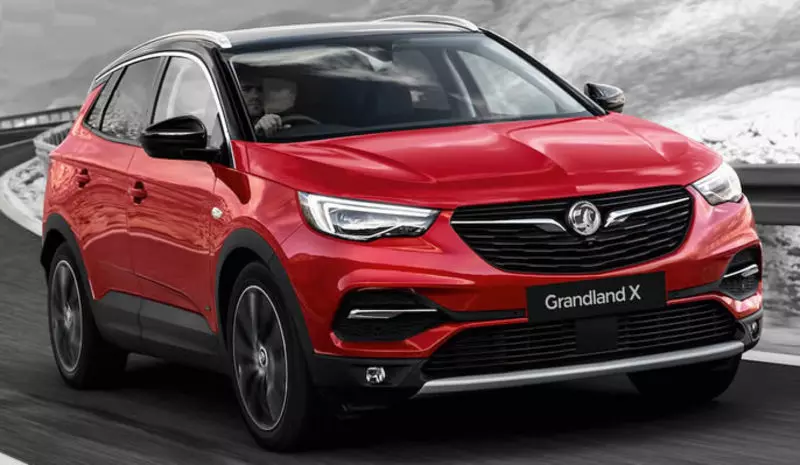 You get the usual SUV styling cues with moulded wheel arches and side skirts; Vauxhall have taken at subtle approach to these. The high-line of the roof slopes downwards to the rear giving a streamlined feel and the contrasting black roof on higher-grade models looks smart.
Front and rear light clusters are sleek, with LED daytime running lights included on all models. At the rear the smooth bumper flows and fits flush to the bodywork and the wide tailgate that makes loading the boot a snip, there's also the option of an electrically operated tailgate (standard on higher-grade models).
On standard models you get eye-catching 17-inch alloy wheels, whilst higher-grade models get 18 or 19-inch alloys.
There is the option of two types of roof bars (with or without roof rails) making attached a roof box or carrying a bike a breeze.
Grandland X – Interior
Inside the Grandland X feels spacious with practicality and ergonomics the name of the game. It's by no means feels cheap either, the top of the dash for example is soft touch and higher-grade models get dashes of chrome or black gloss trim inside.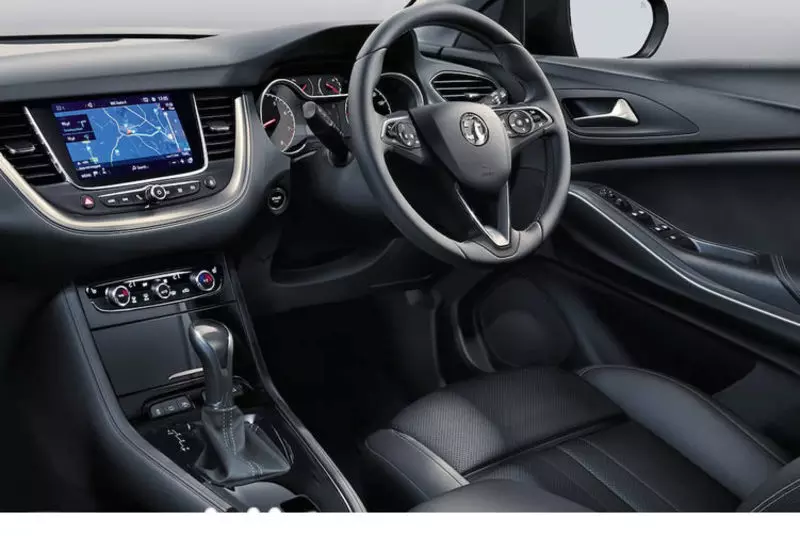 The dashboard is clean and well-organised with an excellent 7-inch touchscreen infotainment system the focal point, if you opt for a 'Nav' model you get a bigger 8-inch screen with 3D sat nav.
In the front, head and legroom is generous and the high driving position gives the driver a good vantage point with visibility excellent. In the back there is plenty of space too, making it a perfect family car. Boot space is good, competing with the most rivals in the segment; 514 litres (1,652 litres with the rear seats folded-down).
Comfort inside the Grandland X is very good, around town it's a good performer and it is particularly smooth cruising on motorways. The 1.2 petrol models are best for urban driving whilst the 1.5 diesel is a good pick for longer journeys, regular motorway driving or frequent use with a full load.
Grandland X – Engines
The engine line-up is a simplistic affair, the Grandland X is based on the same platform as the Peugeot 3008 and as such, shares some of its engines (three options).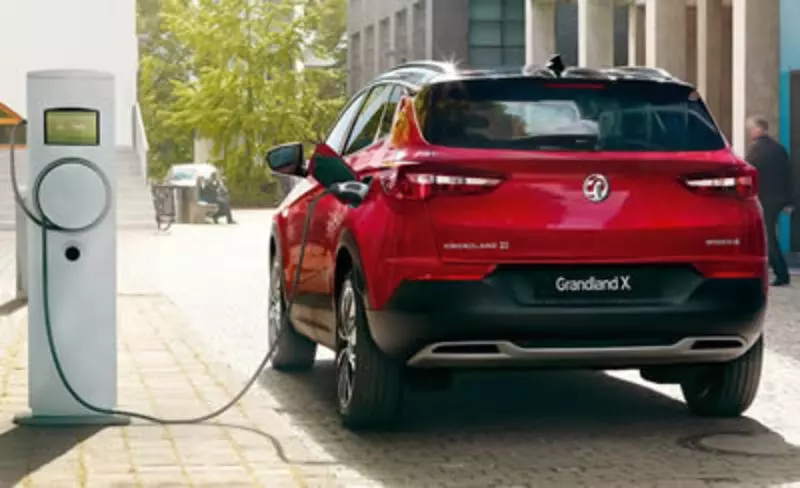 The cheapest is the entry-level 1.2 turbocharged petrol engine (available with 6-speed manual or 8-speed automatic transmission). It returns up to 55mpg and is a great option for low mileage users and around town driving. If you cover a lot of mileage for personal or business use or are towing then start you search with the 1.6 diesel models.
Diesel options are a 1.5 or 2.0-litre unit, the latter is only available on top-grade Ultimate models and with the 8-speed automatic transmission, so it does get expensive. The 1.5 diesel option is the best choice for low running costs (up to 68mpg base on manual transmission).
There's no 4-wheel drive option available with the petrol or diesel powertrains, however there is an optional 'Intelligrip' traction system which is a great option if a lot for your driving is done in more demanding conditions.
A new Hybrid option with 4-wheel will be available for delivery in 2020. It combines a 1.6-litre petrol engine with two electric motors. It will be Vauxhall's first all-wheel drive, plug-in hybrid vehicle and offer 4 drive modes (full electric, hybrid, AWD and sport). Fuel economy can me up to 166mpg whilst CO2 emissions will be as low as 36g/km and Vauxhall say it should be able to do up to 31miles in full electric mode, so if you do a short return trip to work each running costs could be ultra-low.
Grandland X – Equipment
One of the strong-points of the Grandland X is equipment levels. Opt for the entry-level Grandland X SE model and you'll get levels of equipment and tech which most rival entry-level models will struggle to compete with. It includes 17-inch smart alloy wheels, LED daytime running lights and front fog lights. Inside there's front and rear one touch electric windows and electric dual zone climate control.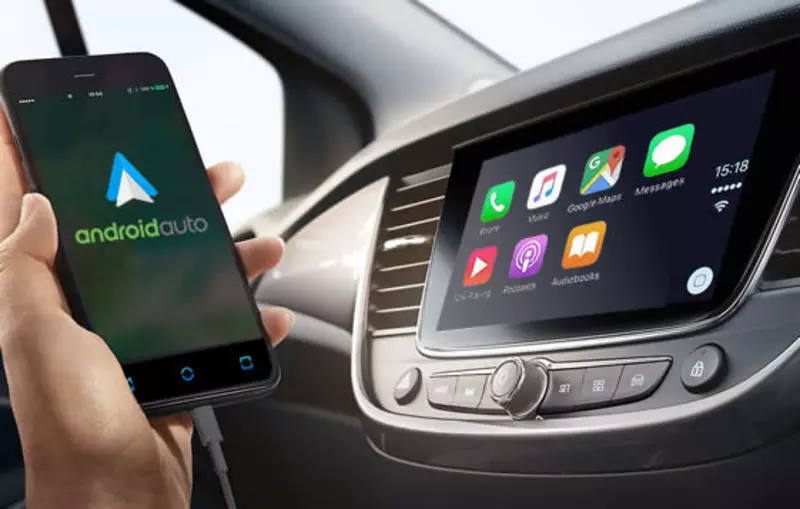 The touchscreen infotainment system is one of the best you'll see in a like-for-like entry-level SUV at this price-point. It includes DAB radio, Bluetooth for handsfree phone calling and music streaming, USB input and although there's no native sat nav you do get Android Auto and Apple CarPlay so you can use your favourite smartphone navigation app.
You also get Vauxhall's OnStar connected services which we discussed in more detail in our Vauxhall Crossland X review. It offers features like WIFI hotspot, vehicle tracking and can automatically call the emergency services in the event of an accident.
Driver aids included with the SE model include rear parking sensors, a lane departure warning system, cruise control with speed limiter/one touch set and traffic sign recognition.
If the SE model isn't enough for you and you want some extra tech and equipment, higher grade models and optional extras include 18-inch alloy wheels, electric-powered tailgate, keyless entry and the flexible boot floor system. The infotainment system on Nav models is upgraded to the 8-inch version with integrated 3D sat nav.
Add Vauxhall's safety pack (standard on top-grade models) and you get the addition of blind spot monitoring, automatic emergency braking and a forward collision warning system.
You compare all Vauxhall Grandland X models and the latest deals here.