Electrified New Car Registrations Account For A Third In 2022
Published Date: 7th Mar 2022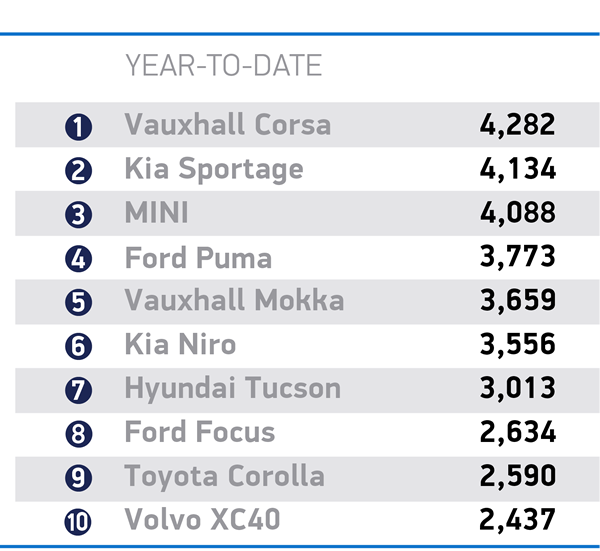 New car sales in February 2022 are up almost 30% on the same month in 2021 according to the Society of Motor Manufacturers and Traders (SMMT). However, we need to consider COVID restriction in 2021 when car showrooms were not open to the public.
February is traditionally the slowest month of the year for new car registrations before a boom in March for new plate.
When compared with pre-COVID February 2020, new car registrations are still 25% down. Supply issues are a big contributing factor here, specifically a world shortage of semi-conductors which feature heavily in the modern hi-tech vehicle.
Supply issues have meant that manufacturers are prioritising private sales, with fleet sales up just 2% on the previous year while private sales saw an 80% upturn.
SMMT figures show that demand for electrified cars is healthy. Full electric new registrations accounted for 17.9% in February, plug-in hybrids 7.9% and full hybrids 11.7%, for the year to date these electrified models account for a third of all new registrations.
KIA cars top new car registrations in 2022 so far, in the UK with it's popular SUV/Crossover models the Sportage and Niro performing especially well.
The popular SUV/Crossover segment is the most represented with other models like the Ford Puma, Vauxhall Mokka, Hyundai Tucson and Volvo XC40 all featuring in the top ten new registrations in 2022 to date.
The Vauxhall Corsa tops new car registrations in 2022 to date while other models like the MINI, Ford Focus and Toyota Corolla are also proving extremely popular.